Yes, I am trying not to laugh while I pull this ridiculous pout, can't you tell?
I realised it has been aaages since I did an outfit post, so I thought I'd share this one for a laugh. Nick and I went along to my cousin's 80s-themed 40th birthday party last weekend, and this was the get-up I managed to put together.
I was quite proud of how my hair came out, but man, I don't think I've EVER used that much hairspray in my life!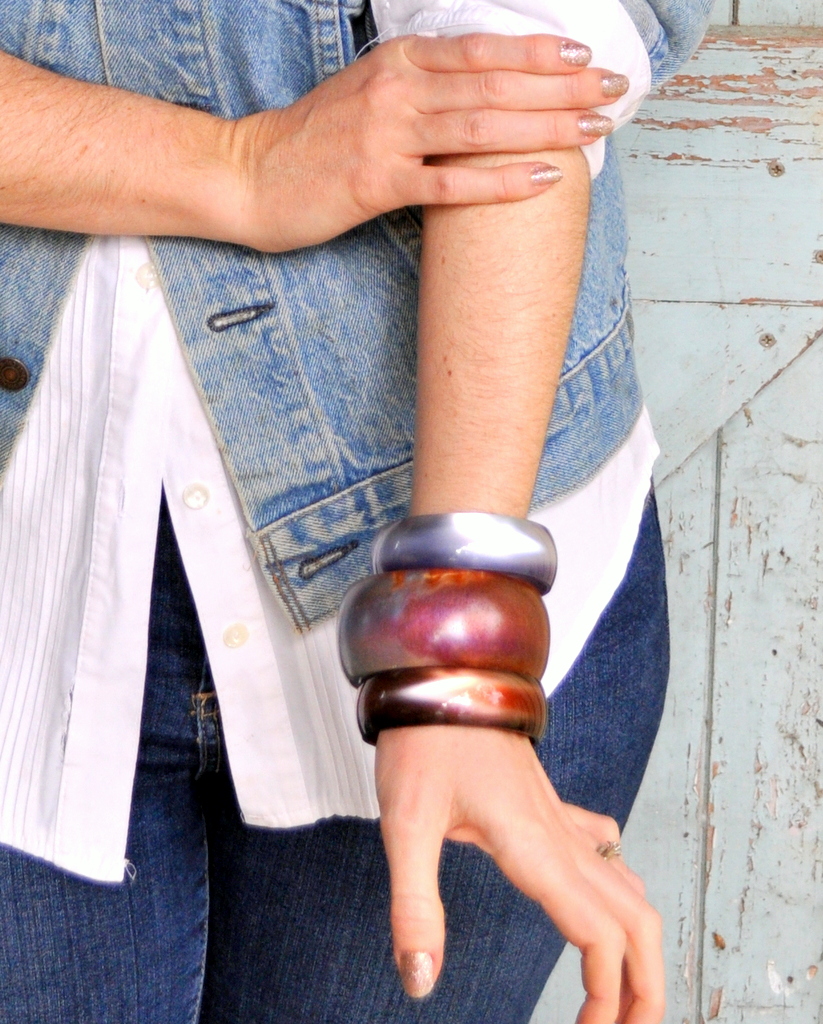 I thought a few chunky bangles were the go, as well as this sparkly nail polish I bought a while back, and rarely get the chance to wear.
Nick insisted I should wear some 'big-ass-hoop-earrings' (possibly my words, not his…) so I literally knocked these up from 1mm brass wire before we went to the party.
Is it wrong of me that I actually really like them?
Oh, and how about that eye shadow, eh?
I also broke out my Chucks, which I almost never wear.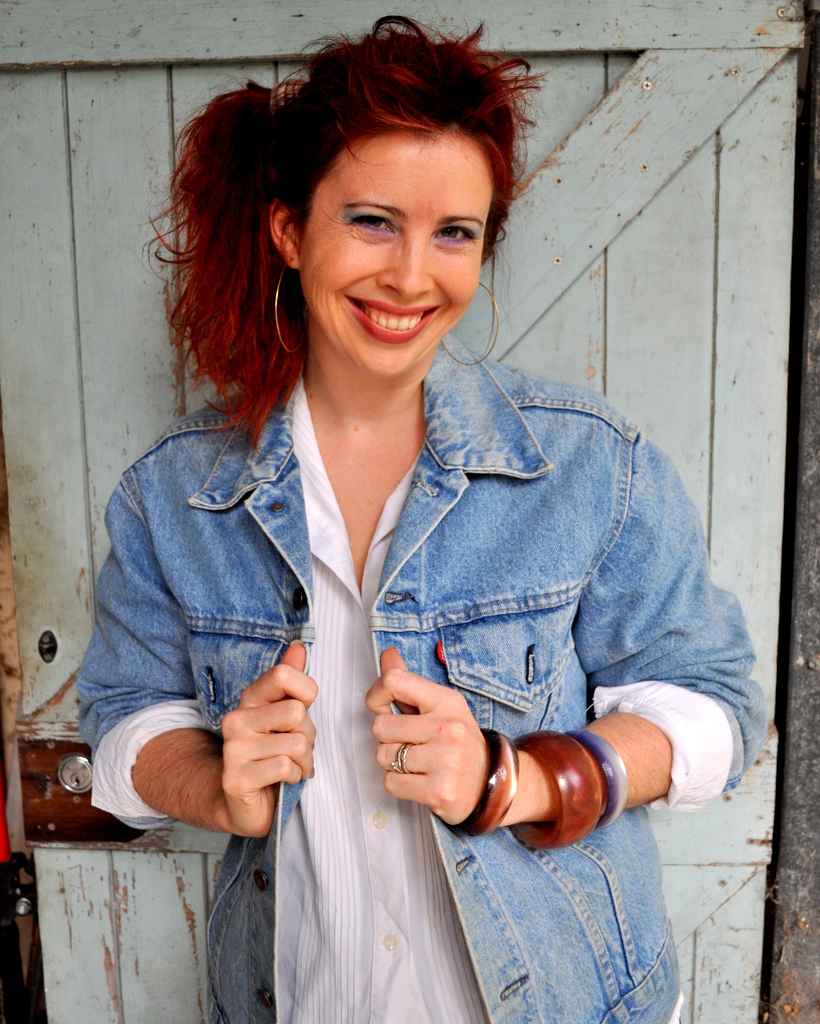 And, of course, the Pièce de résistance – a genuine 80s Levi's jacket.
I will admit, here and now, that this came from my own closet. I don't think I've worn it for at least 10 years, if not longer! But it has sentimental value – I bought it at a little op shop in Portland, Oregon, when I was there with my Mum in 1998. The shop actually belonged to my Mum's best friend. So, while it might be well and truly out of fashion, I could never bring myself to part with it. The party was an ace opportunity to wear it.
Finally, my partner in crime…
He is valiantly trying not to crack up as I take this photo.
Virtual cupcakes for anyone who can tell me in the comments which 80s TV star Nick is trying to emulate. And YES, that moustache is real!
He'd had a beard for the last few months, but sacrificed it for the good of the costume. Just making it clear that a moustache is not his habitual facial hair of choice. I might have to consider divorce if that ever happened, (okay, not really, I love you THAT much, honey…but please don't).
I shall leave you with a picture of the happy couple… if we had been born a few decades earlier, this is what we might have looked like…
***
Want more Epheriell-y goodness? Subscribe to Epheriell Designs! Also, you can follow me on Twitter!