So, if you follow me on Instagram, you've no doubt seen the new oxidised jewellery I'm working on. I have to admit… I'm kinda in love!
There will be MUCH more on that here over the next week or so, as I start releasing the new designs, but I thought I'd kick things off by making this week's Urban Candy Challenge design an oxidised one!
Say hello to Blue Steel.
Fellow Zoolander fans will no doubt be snickering right now, but hey, I reckon it's a pretty apt name, yeah?
They're sterling silver earrings in the Shard design, which I've then oxidised to a lovely black sheen, and with the addition of denim blue faceted beads – voila! We have Blue Steel.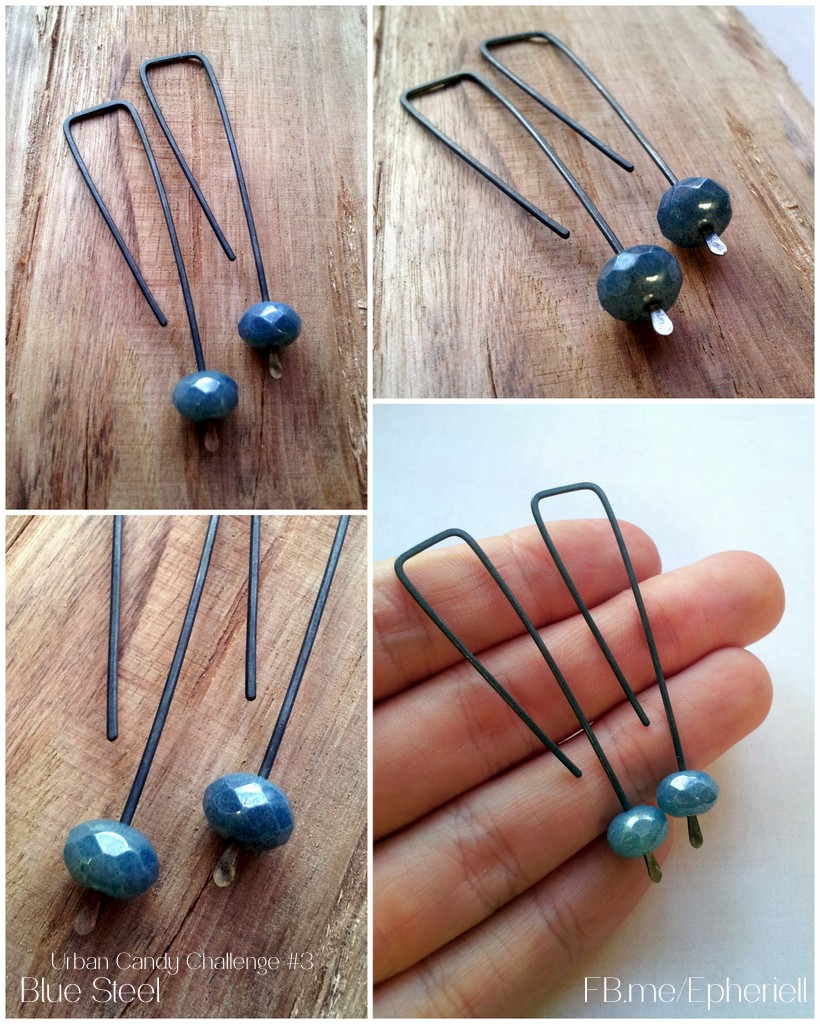 These pretties are limited to an edition of 5 pairs – and you can only get them through the Epheriell FB page here.
They're just $35 (including shipping!) which is a good few $$ cheaper than regular Urban Candy designs.
Now, I'm off to finish off a few more orders for the day… before I head out to my boot camp training tonight. I will try not to think about the pushups she's gonna make me do… *groan*.