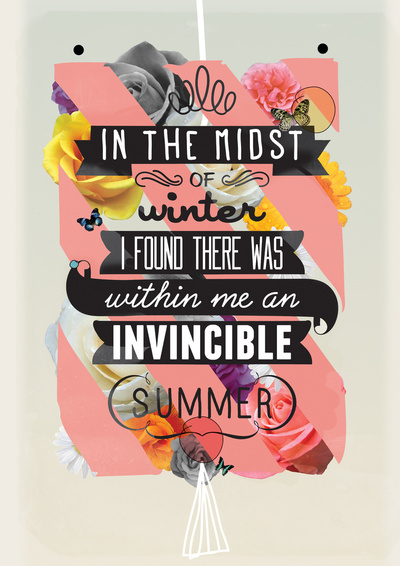 I came across this first print on Pinterest today, and fell in love. So, of course, I had to investigate. Happily, I followed the link-trail back to Matthew Kavan Brooks, the artist behind these pieces.
I'm not usually one for fussy art or typography, but I have to admit, something about these prints just grabs me. I love the sentiment of the quotes he chooses, and I love the amazingly detailed typographic art. I would hang each and every one of these on my wall…
Here's a peek at some more of Matthew's work – what do you think?
***
Want more Epheriell-y goodness? Subscribe to Epheriell Designs! Also, you can follow me on  Twitter!