Nick is making very good progress on my Secretary Desk. In fact, here's the most recent 'in progress' photo – he's painting it with undercoat:
How awesome is it looking? He doesn't look half-bad either – all cute and handy-mannish… but back on topic…
I have been moseying around Etsy finding all sorts of super-cute things I could add as accessories to my new desk, so I thought I'd share a few!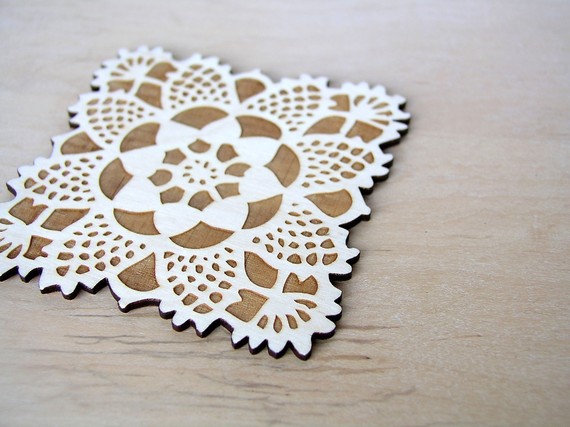 Square doily coasters from Uncommon. I love these in so many ways I don't have words for it. I am so incredibly tempted to buy these, but I'm afraid they may not get through customs as they are un-sealed wood.
Also from Uncommon is this too-sweet mini-clock.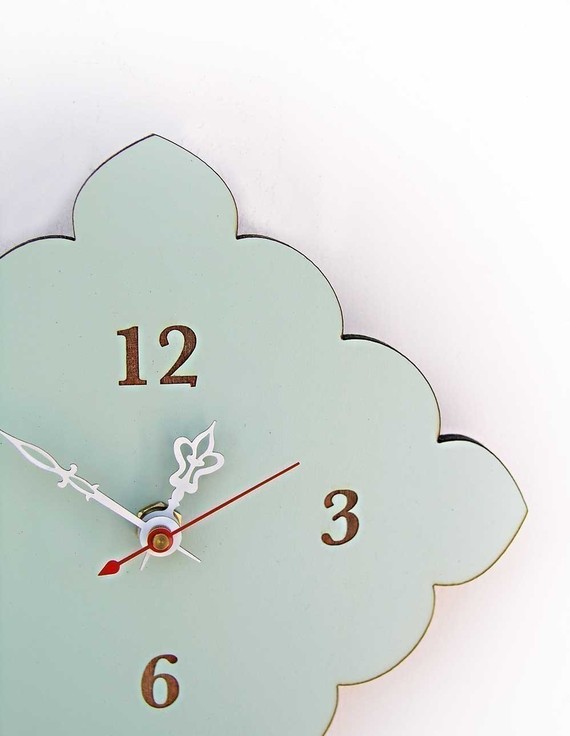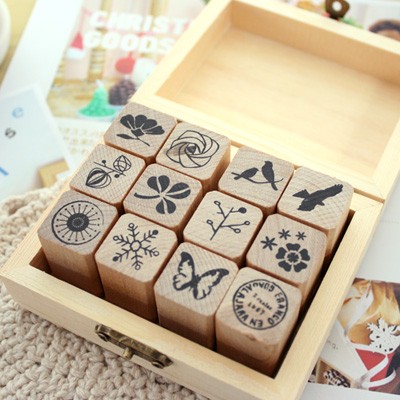 I have dreams of writing letters to my dear friend Manda, and stamping the pages with sweet little stamps like these. From Fancyshop.
How gorgeous is this perpetual calendar? I love perpetual calendars – you know the ones with the little blocks you turn around? My grandparents had one, and I remember being amazed by it as a little kid. This is a nice modern take on the theme. By Orange Beautiful.
I plan to have a magnetic board on either one side or part of the back of my main 'cubby-hole' in the desk – so these sweet magnets would be perfect! From Paper by Forget-me-not.
Do you have a bit of an idea of the colour I've chosen yet? I will share once it's done and painted!
***
Want more Epheriell-y goodness? Subscribe to Epheriell Designs! Also, you can follow me on  Twitter!