Good morning lovelies! How was your weekend? I had a lovely birthday-evening-out with Nick and four of my best friends on Saturday night. There was awesome food in Chinatown + cocktails at two groovy bars in the Valley. The above photo was taken in one of those bars – Nick was being camera-shy!
Today I've got some marvellousness for you – pretty things and useful things that I think you'll enjoy!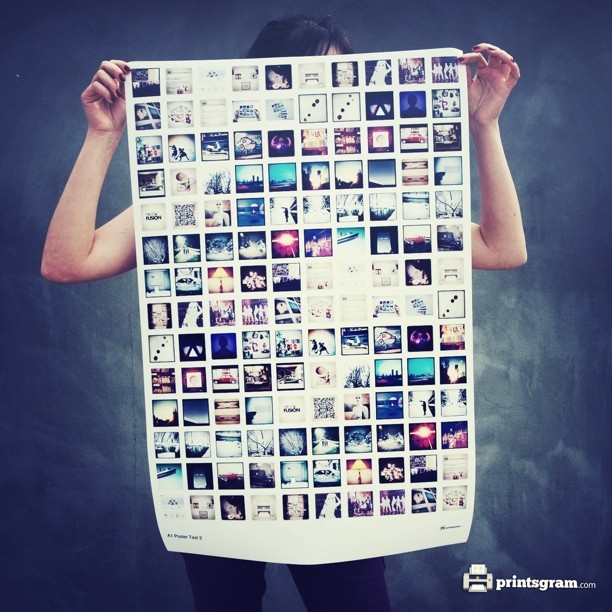 First off, we have 11 Clever Ways to Bring Instagram into your Life on JustB. I love all these ideas for taking your instagram photos out of the cloud and into physicality. When I have enough photos I may just do this!
This amazing Upholstery Art is the work of Jane from All the Luck in the World. She takes old furniture from flea markets and the like and re-covers them in these crazy vibrant pieces of fabric art.
I'm loving triangle patterns lately – the one on this Gorman jumper is gorgeous! I may have to do an entire post devoted to the triangle pattern in the near future…
Links to a whole lotta awesome blogging tools from Independent Fashion Bloggers – definitely one to bookmark!
Do you over-analyse? I used to suffer from this trait, but I do it much less often these days. And I reckon I'm a much happier gal for it. By Aych Why Cue.
I have a HUGE week of work ahead of me filling all of my orders from my newsletter Birthday Sale last week, so I'd better get silversmithing!
P.S. Today is your last chance to grab an Advertising spot for May… and rates are going up a little next month, so get in now if you want to get them at current prices!
***
Want more Epheriell-y goodness? Subscribe to Epheriell Designs! Also, you can follow me on  Twitter!