Hello lovelies! When you read this, chances are I'm on a plane heading home after my little adventure. No doubt I'll have stories to tell you very soon here on the blog!
Today though, I thought it would be fun for us to share our fave pinboards from our own Pinterest accounts.
It was pretty tricky choosing my 3 favourites, but in the end, I decided on: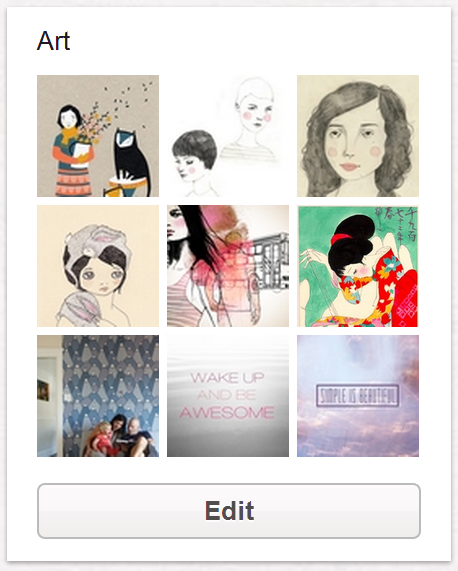 It's always a difficult thing picking favourites amongst favourites – you know, like when someone asks me to choose a favourite book, for example? Impossible!!
After all, our Pinterest boards reflect what we love the most. But these three stood out for me because each one evokes a certain feeling or mood, and I enjoy the coherence of each of these boards! I never quite know what my favourite style of art is, but when I look through my art board, it becomes clear. Self-knowledge-through-Pinterest, eh?
So, what are your own 3 fave boards? Let us know in the comments – but make sure to just leave one link to your Pinterest account as a whole, or the automated comment spam filter won't let your comment come through
***
Want more Epheriell-y goodness? Subscribe to Epheriell Designs! Also, you can follow me on Twitter!