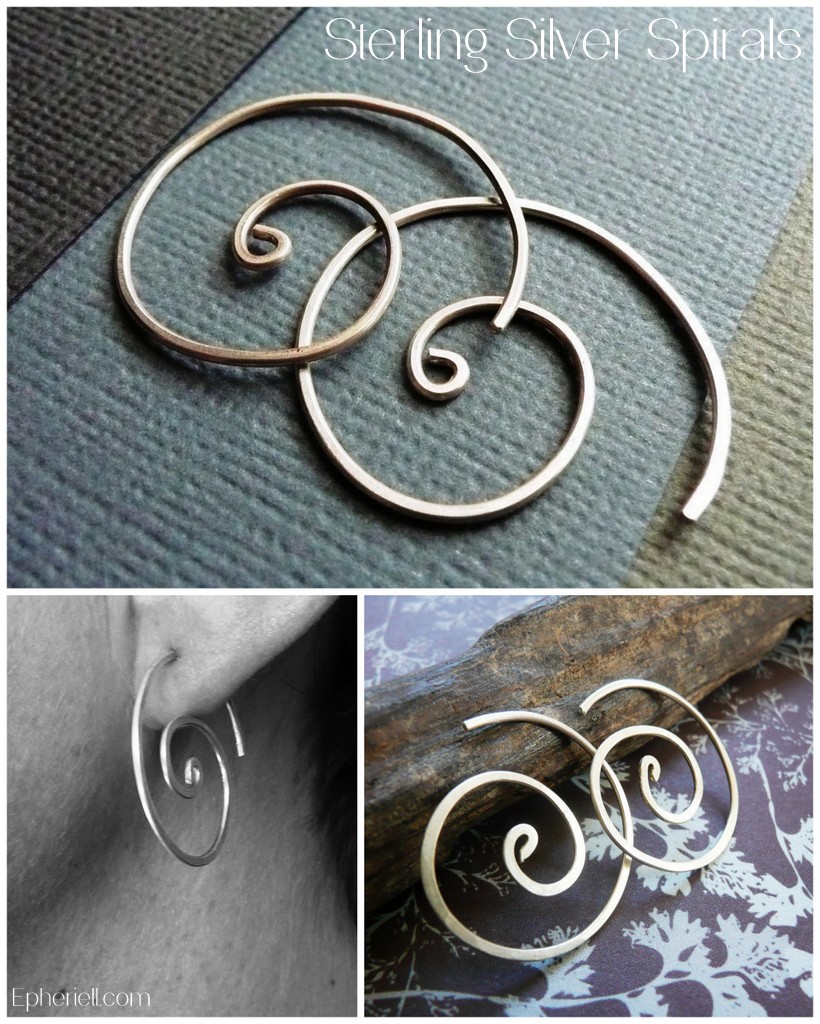 After the madness of last week, all has settled down a little, and we're back on track here in Epheriell-land!
I thought I'd pull out a classic for this week's special – the Epheriell Sterling Silver Spirals! These are one of my original sterling silver designs, which I've been making since 2008.
They have been – and continue to be – very popular since I brought them out all those years ago – and today they're on special just for you.
Buy a pair (or pairs!) of Sterling Silver Spiral Earrings for just $29 this week – normally they're $35!
I hope all is well in your corner of the planet 🙂 I'm still recovering from my second triathlon yesterday – hope you had an ace weekend!
Jess xx