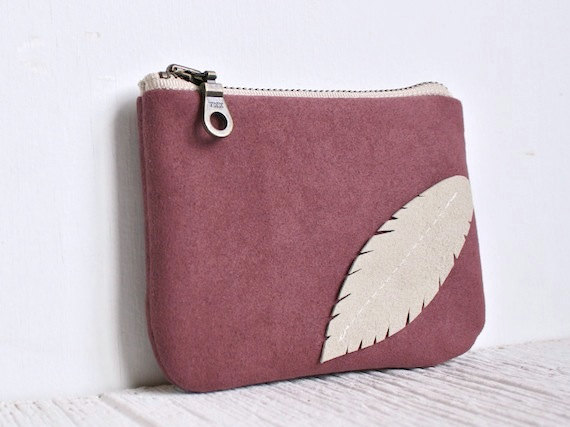 Well, I missed my TIL post yesterday, meaning I've missed two this month during my attempt to do one TIL post every day during May.
However, I don't regret it one bit. Because yesterday I got to spend a whole day with Dad – hanging out at the hospital (he was telling all the nurses about my jewellery – the quintessential sales man in action!), chatting on the long drive there and back… I made an awesome (if I do say so myself) steak dinner for just the two of us (Mum was at work and Nick is away for the weekend), and we hung out and watched a movie. And as much as I love you guys, I love him more. So I wasn't about to put an end to that sort of rare evening to write a blog post, you know?
Anyhoo, I'm back in biz-ness tonight with this sweet little zipper pouch from May advertiser Milk and Honey Handbags. One of my fave parts of having advertisers is checking out the goodies in their shop, and I was hard-pressed to choose a fave! I loved the whole range of zipper pouches in so many gorgeous colours – oh, and they're all made with vegan suede, too.
***
P.S. For those of you who have been wondering – Dad's on his 3rd cycle of chemo – which is knocking him around something horrible – but his tumor has all but disappeared, at least as far as he can tell by feel and the lack of pain/return of movement in his arm, so it's looking positive! He's got his next CT scan on the 30th, which is when we'll know for sure just how much of the cancer has dissolved. Please keep him in your thoughts for me xx
***
Want more Epheriell-y goodness? Subscribe to Epheriell Designs! Also, you can follow me on Twitter!