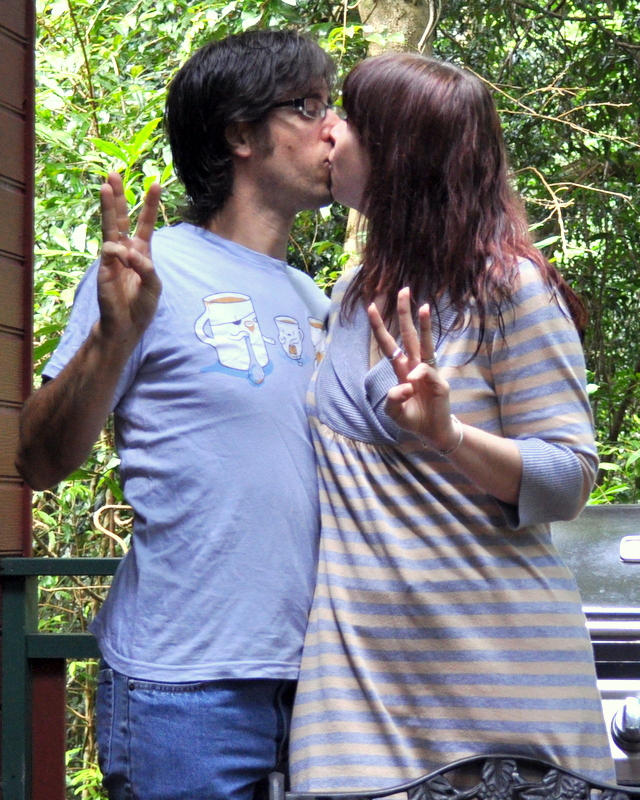 So, Wednesday was Nick and my 3rd Wedding Anniversary.
I've been a quiet little mouse this week because we secluded ourselves away in a mountain cabin for 2 days (no internet reception!!) and just hung out together without work on our minds. I ate WAY too much cheese (something I normally don't touch on my Paleo diet – we decided this was our chance to cheat for a few days and eat all the yummy things we usually avoid).
After two days in the rainforest, we swung by Cabarita beach in Northern NSW on our way home – pulled up in the camper, opened the back doors and just chilled out with that view for a few hours. How awesome is my part of the world – where you can go from mountain and rainforest to gorgeous beach in an hour? Also, how stunning is that lead-light window that was in our cabin?
Three years have gone by in a flash. I guess that's what happens when you find the most awesome guy on the planet to spend them with.
***
Want more Epheriell-y goodness? Subscribe to Epheriell Designs! Also, you can follow me on Twitter!