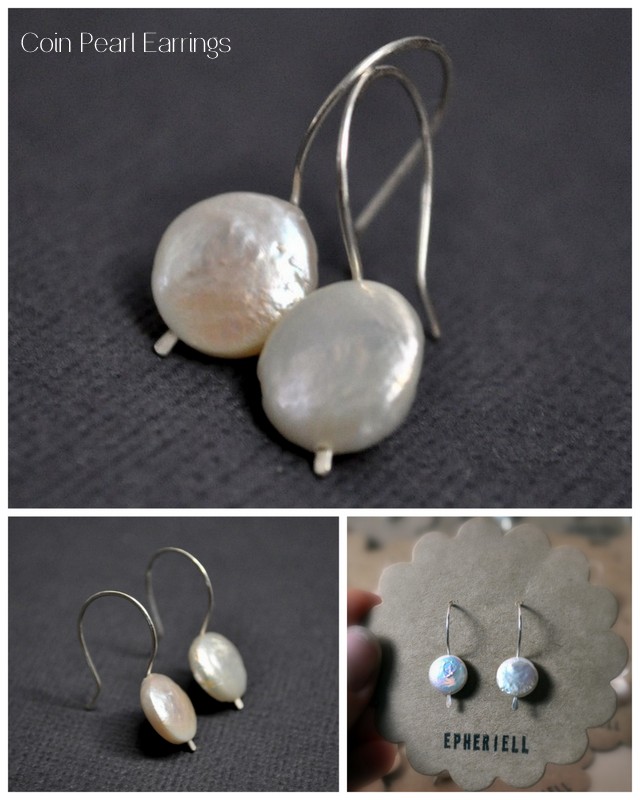 Why, hello there, Monday – how are you? I am currently squirreling away getting ready to launch the Carnival Collection this week, but in the meantime, it's time to talk Weekly Special!
This week's special in the Epheriell shop are the eternally popular Coin Pearl Earrings!
Gorgeous, natural coin pearls are suspended on delicate handmade sterling silver earwires. These are a classic Epheriell design – a modern twist on pearl earrings – and one of my most popular designs ever! Perfect to compliment any outfit, day or night.
Normally $36, this week only the Coin Pearl Earrings are on special for just $29.
Thanks so much to everyone who voted in the Sunday Vote on the Epheriell FB page! I'll be running these each Sunday to help me decide which piece to put on sale each week.