Last Friday was the latest Bleeding Heart Market in the city.
I do these markets a few times a year, and honestly, my favourite part about it is the company! I always know I'll end up sitting next to crafty friends and that we'll while away the day chatting, drinking good coffee and generally just enjoy being out of the house for a change.
Don't get me wrong, I adore working from home, and wouldn't change it for the world… but it really is good for the soul to have a change of location once in a while. Not to mention social interaction that is not through a screen.
Since I was marketeering, I always make a point to have fun getting dressed into some sort of cute vintage ensemble – and this market was no exception. I was also stoked because – thanks to a stroke of genius on Nick's part – my Vintette display is now made up of a few very old suitcases that my parent's had lying around.
The inside is a plush dark pink satin – it's quite amazing… and all of my Vintette goodies (including the other small suitcase) fit inside it.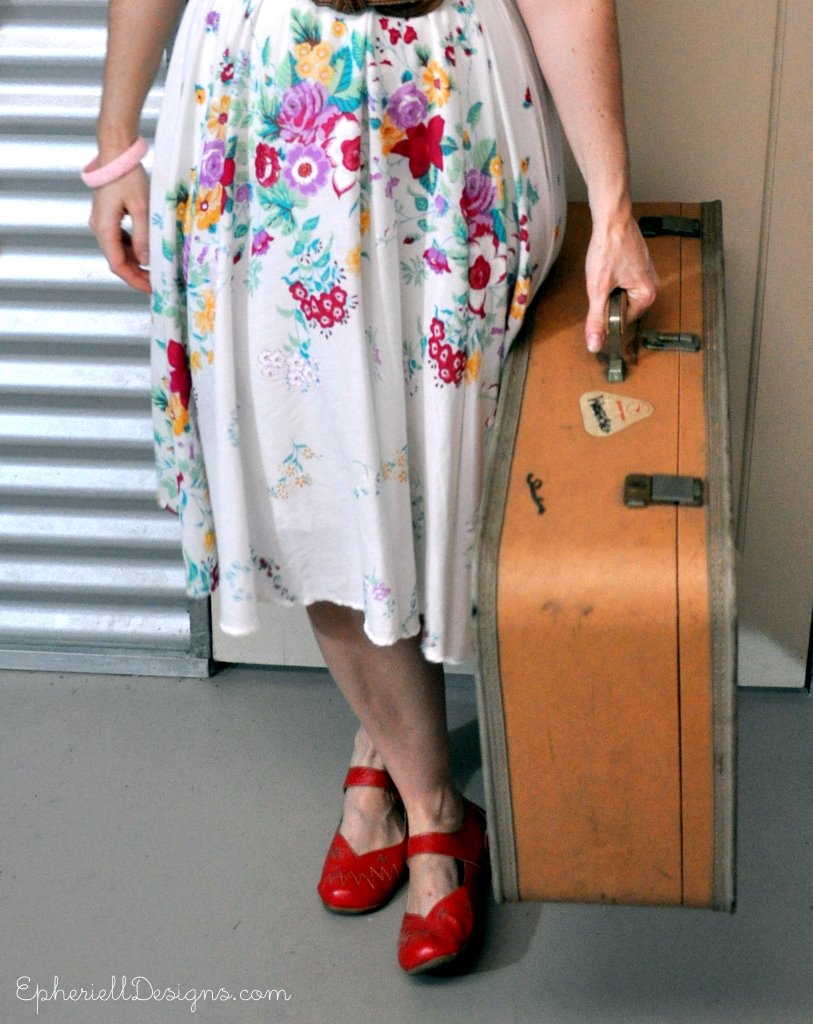 Outfit Deets
Dress – Vintage
Belt – Thrifted
Shoes – Target
Necklace/Earrings – Vintette
Bangle – Whizzbangle
Headband – Savage Kitten
Oh, and here's what my stall looked like! Next time, I'm going to rig up some solar twinkle lights inside of the big suitcase – it was a bit dark in there.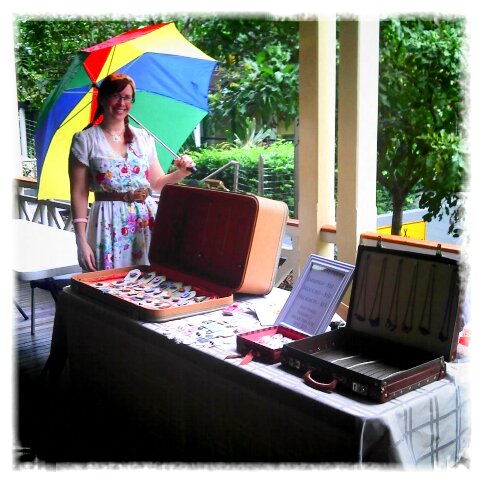 A sweet little detail – on the VERY old Qantas tag that's on the top of the big suitcase, I can just see my grandfather's details written underneath our surname that someone has written over the top. Goodness knows how old this suitcase is!
***
Want more Epheriell-y goodness? Subscribe to Epheriell Designs! Also, you can follow me on  Twitter!