{monaluna}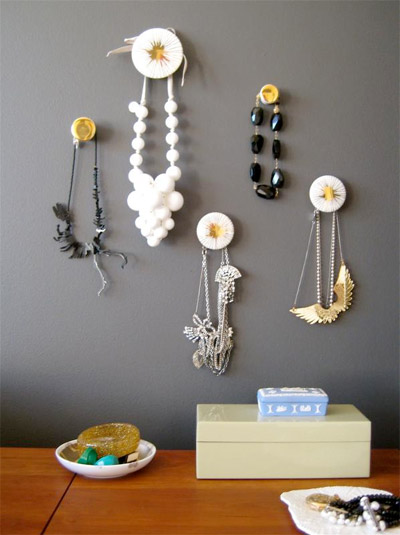 {mustard & sage – originally from decor8}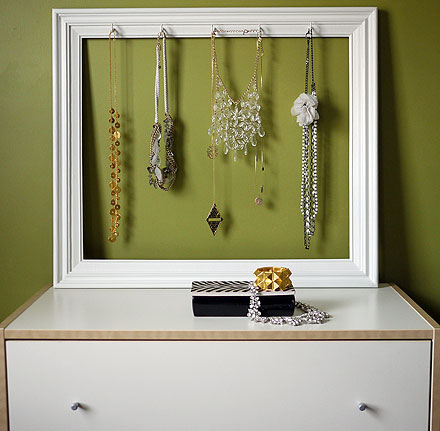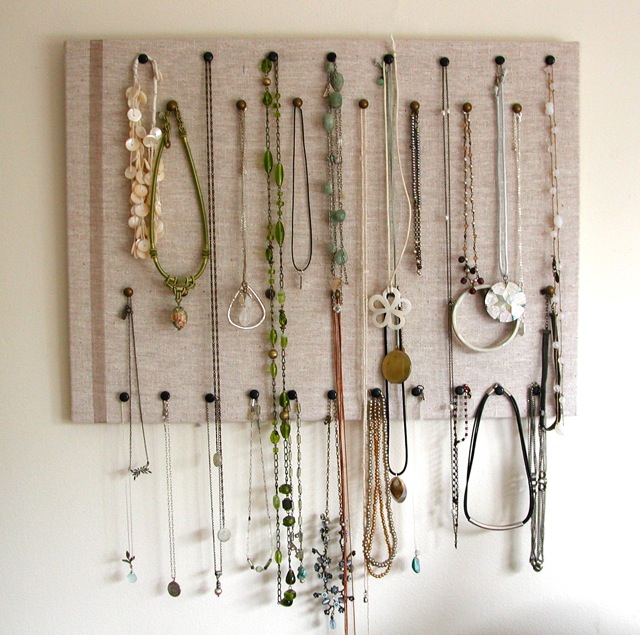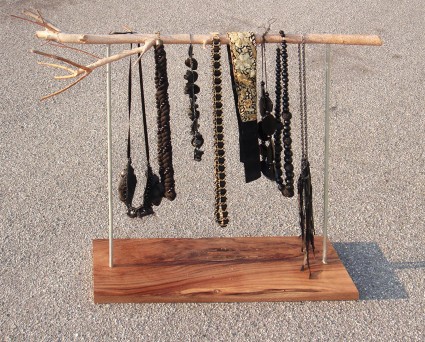 {coroflot}
I struggle to find a pretty, non-tangly way to display my myriad of necklaces. So, I thought I'd go on the hunt for some ideas.
I think my favourite (and best for me, considering I own quite a few necklaces) is the first one. I love the juxtaposition of the pretty, painted frame with the rustic wood. And there  is plenty of room!
Which one do you like best? Do you have a pretty necklace display/storage solution at your place?
***
Want more Epheriell-y goodness? Subscribe to Epheriell Designs! Also, you can follow me on  Twitter!