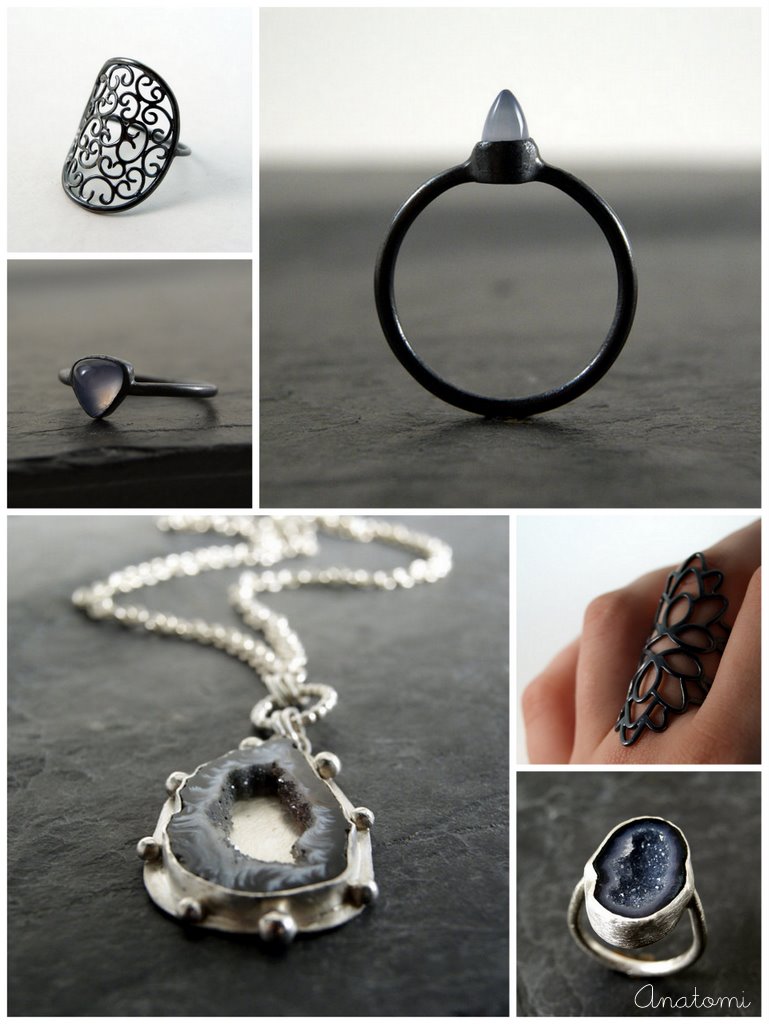 I'm a little bit in love with the photography and black/silver/lavender colour palette going on here in these pieces from Anatomi.
Her store is filled with one-of-a-kind pieces – like the geode pieces.
But I have to say, my faves are the filigree-style rings – I love those!!
***
Want more Epheriell-y goodness? Subscribe to Epheriell Designs! Also, you can follow me on  Twitter!