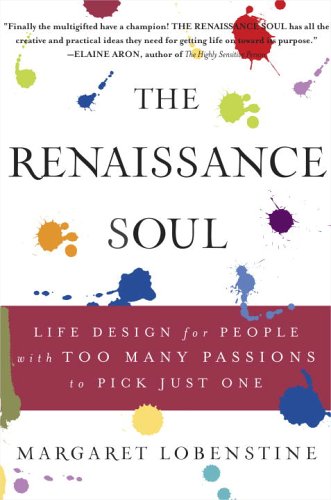 I adore this book. I found out about it on a forum, and once I heard the premise, I knew I just had to read it. I talked a bit about it here, but I thought it deserved its own review.
If you – like me – are always jumping from passion to passion, with multiple exciting things going on at any one time, then this is something you should definitely read. But enough typing, let's get on with the vlog…
Review ~ The Renaissance Soul from Jessica Van Den on Vimeo.
***
Want more Epheriell-y goodness? Subscribe to Epheriell Designs! Also, you can follow me on  Twitter!