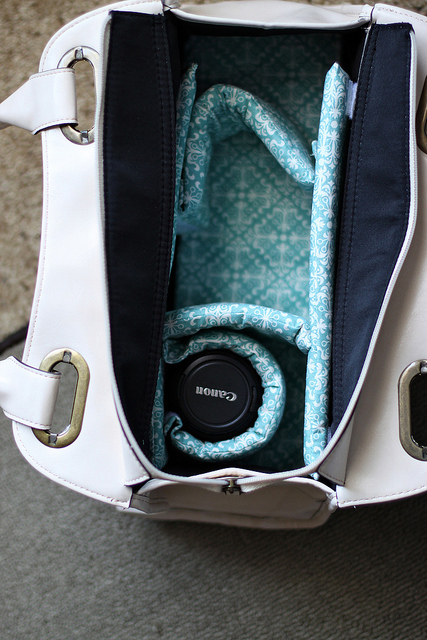 I just had to share this tutorial with you today. See, we have THE most hideous camera bag imaginable. And Nick gets very unhappy with me if I just chuck the expensive DSLR into my handbag (because I refuse to carry the horrible camera bag).
So – this might just be the perfect solution! Especially now I'm getting over my fear of sewing.
Check out the adorable diy over on Vanilla and Lace.
Found via Pinterest.
***
Want more Epheriell-y goodness? Subscribe to Epheriell Designs! Also, you can follow me on  Twitter!