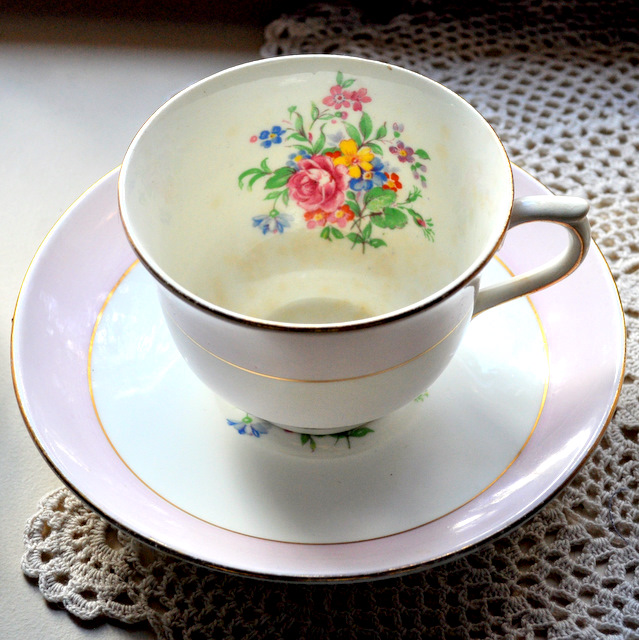 A few of the many treasures rescued during the clean-out of my grandparent's house. Granny is settled in down in my old room in the house now, but my parent's house is already full of antiques from other generations.
It's my turn to start collecting some of the family heirlooms, I think. It's funny, when I was younger I would have totally ignored pretty teacups – they were so 'old-lady'. Now they're a treasure.
I left these as-is, I like the fact that you can see the tea stains on some of them. I wonder who drank the last cup of tea out of them, and when? They were pretty well hidden away in the back of an unused cupboard…
P.S. if you want to see the pretty saucers, too, they're on my flickr
***
Want more Epheriell-y goodness? Subscribe to Epheriell Designs! Also, you can follow me on  Twitter!