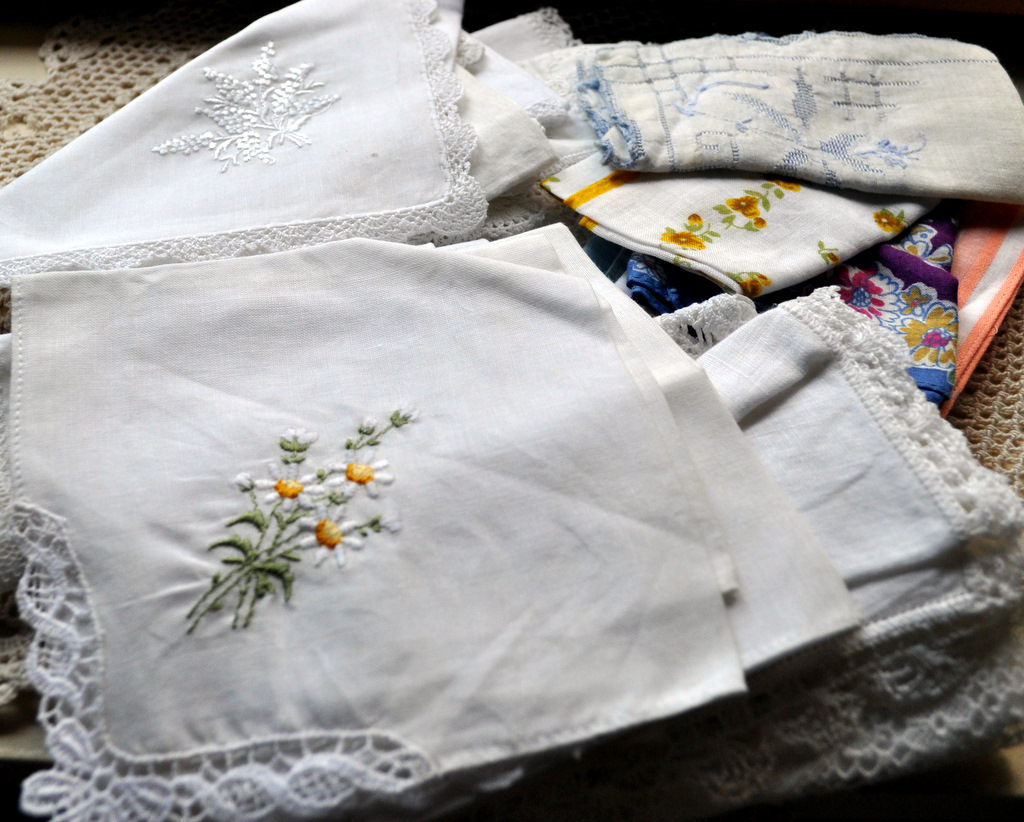 I have inherited a pile of lovely handkerchiefs from my Granny, and I'd like to make some keepsakes from them so they don't just end up stashed away in a drawer.
I'm definitely planning on making or embellishing some cushion covers from a few of them – we also inherited my grandparent's amazing 60s couch, and once our second room is finished (soon, soon!) that will go into my studio, and some new cushions will be a perfect addition.
Here are some other ideas that I've come across…
First, some bunting from The Craft Begins.
And this one from The Mother Huddle. I like both of these because I could not bring myself to actually cut them up.
Don't think I'll get away with this anywhere but in my studio, but that's okay!
On the window theme, a little curtain, shared by Dancing Hen.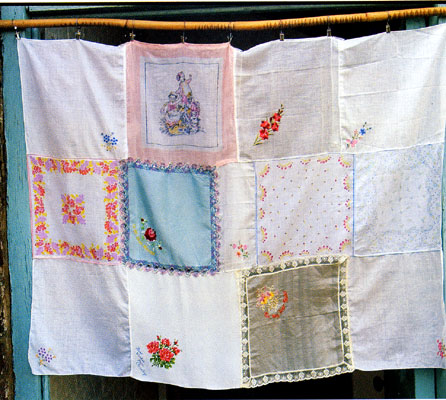 This last one is my favourite. I'm thinking of taking the white handkerchiefs and making a number of these for Granny's other female descendents – a few cousins and their children.
The best thing is that not only do I have Granny's hankies, I also have Nanna's (Granny's mother and my Great-Grandmother) button collection! So I could combine the two. I think that would be a wonderful gift for my family.
This tutorial is from Kootoyoo.
***
Want more Epheriell-y goodness? Subscribe to Epheriell Designs! Also, you can follow me on  Twitter!