Upcycled Mason Jar Lights from Boots N Gus
Wow. I was just blown away when I came across Boots N Gus! I mean, how completely awesome are their collection of upcycled mason jar lights and chandeliers? Wait, don't answer that – scroll down and have a peek first…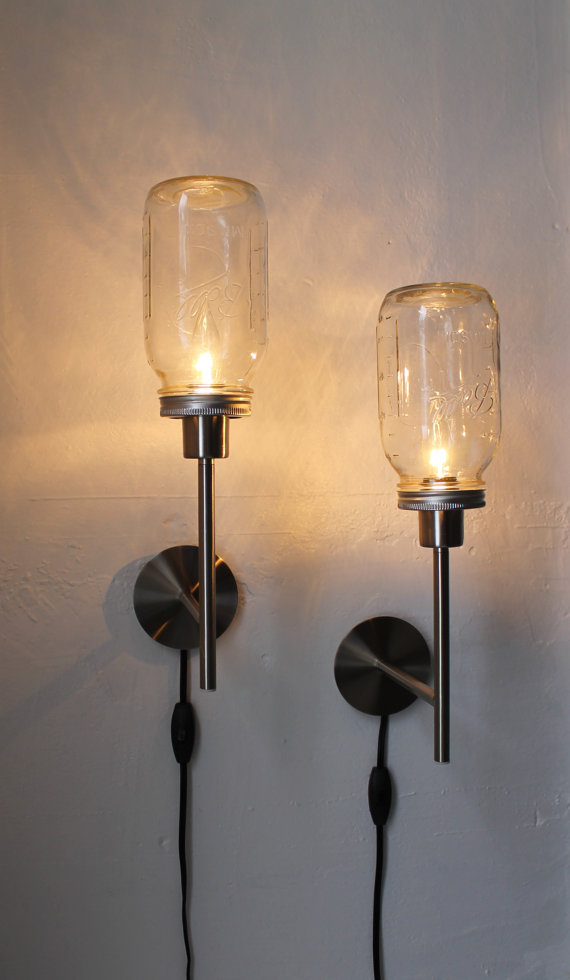 …so, what did you think? I love the inventive designs and decadent chandeliers – combining something as mundane as an old jar with design style that takes it up a whole skyscraper of cool. Any of these light fittings would look amazing in our converted shed!
Of course, my eternal problem reigns supreme – just which one would I choose?
Oh, and make sure to check out the rest of Jeff and Marks' creations – they use vintage cookware in their light-making adventures, too.
***
Want more Epheriell-y goodness? Subscribe to Epheriell Designs! Also, you can follow me on  Twitter!