Boy did I squee internally when I visited the op shop yesterday! I was on the hunt for some practical things (like curtains) and some doilies to try a sewing project with (yes, I will try!) when I hit the jackpot!
I only realised when I was about to leave that the Vinnies had a 'retro' section – and within 30 seconds I found 2 awesome dresses! Now, not only are they vintage, they are both also handmade – you can tell by the lack of tags, and the hand stitching on the inside – and, in the case of the second one, the rather dodgy non-alignment of the print!
But they both – to my amazement – fit me perfectly, and I had to have them. I then decided it would be fun to dress up and drag poor Nick outside with the camera – and this is the result. I tried to do the 'model' face in some of these shots – but I think you can tell I'm close to pissing myself laughing!
Dress 1 – the 'OMG it's a Cocktail Explosion' Dress
Could you get much brighter than this? I think not. It's actually kinda straight down from the pleats, so I had to add a belt to give it some shape.
Belt and kerchief are raided from my mum's closet – the bastion of all things… the kerchief is definitely vintage – we've had it my whole life – I think there are photos of mum wearing it in the late 70's early 80's when she had long black plaited pigtails (when I was born).
How amazing is this old Brownie Camera?? Found in a drawer at my parent's place, it's got my uncle's name on it – it must have been his when he was a kid in the 60s. Awesome. I wonder if it would still work?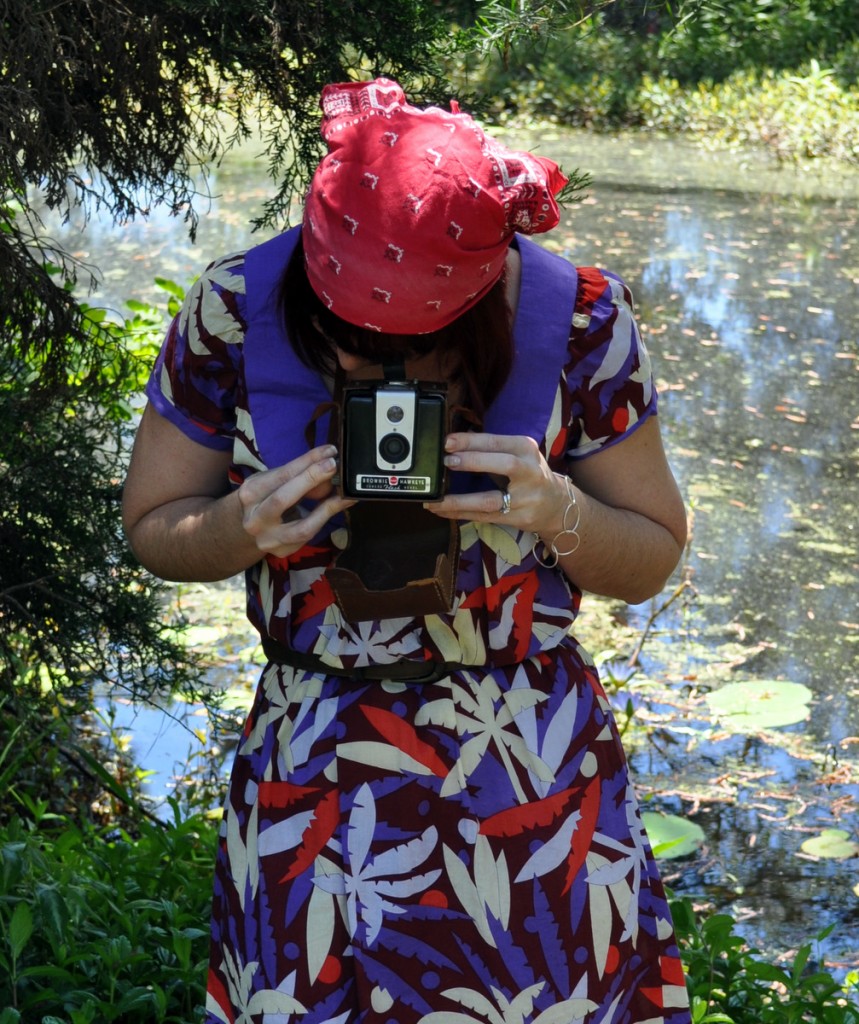 Yes, this is one of the 'model' faces I was talking about. I have some eye makeup on – shame about the black circles under my eyes though! Note to self, try some foundation next time ;D
And, of course, the cat had to come and see what was going on. And was cuddled, much to his displeasure.
Dress 2 – the 'Nanna's Cameo' Dress
I am actually still wearing this one as I type, it's so comfy for this glorious warm Spring day! Ahh, yellow roses and orange… it came with a little belt and ties at the shoulders!
Another kerchief out of the cupboard!
Good grief, you can tell those legs haven't seen the sun in a while…
Nick has a thing for crazy camera angles.
And guess who was still following us around.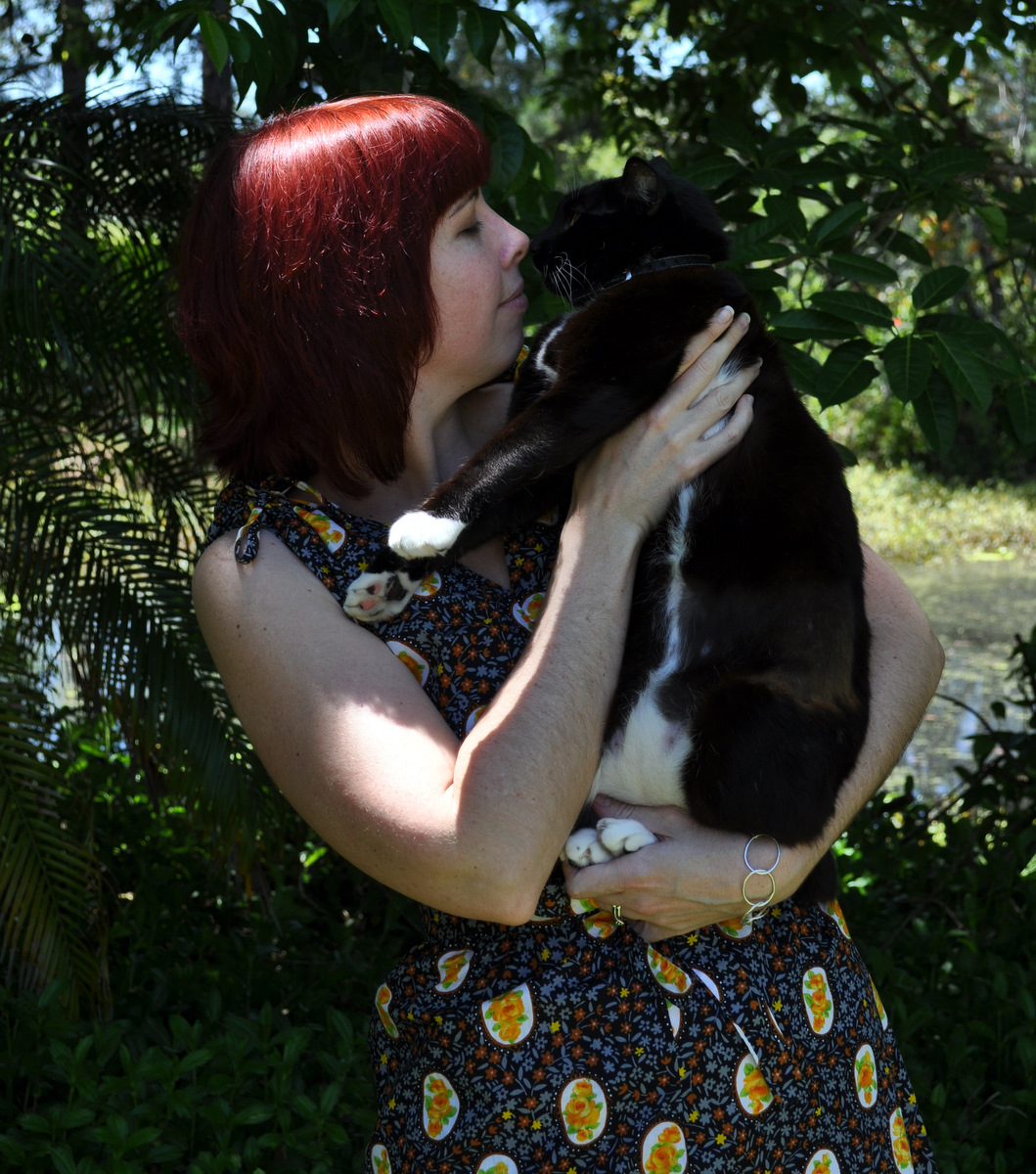 So, I am rather stoked, and fear this may be the start of a new obsession…
***
Want more Epheriell-y goodness? Subscribe to Epheriell Designs! Also, you can follow me on  Twitter!