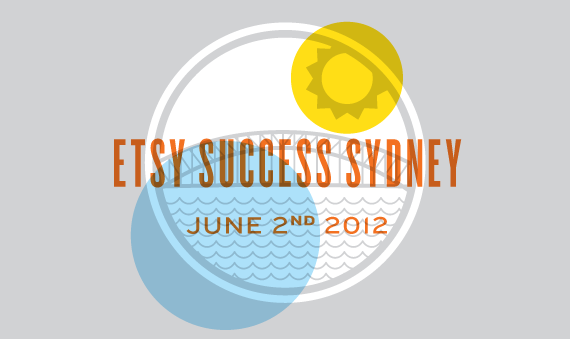 I know you have probably seen me mention this on FB or twitter, but I'm super-excited to announce that I'm going to be part of Etsy Success Sydney next Saturday!
I was invited to be part of the 'Tips from Top Sellers' panel alongside my friend Sam from Matou en Peluche (she provided the cover art for Issue 1 of *bespoke*!), and Lloyd from Tummy Mountain (whom I've yet to meet online or off!).
As much as I'm looking forward to my on-stage part of the day, I'm also thrilled at the chance to be there and learn from so many other amazing people. Here's a peek at the day's schedule (just click to check out the pdf of this in full-size).
You can find out all you need to about the event here:
And, most excitingly for YOU, I have a double pass to the event to give away – hooray!
To enter, just leave a comment below with a link to your Etsy store, and a brief sentence telling us what aspect of running your store you feel you need to work on the most! No doubt there will be a session at Etsy Success Sydney that will help you out.
Entries close Sunday night, the 27th, at midnight AEST. A winner will be drawn and announced on Monday.
Good luck, and I hope to see you there!
P.S. Can't get to Sydney, but have an Etsy-selling-friend who can? Please share this with them so they get the chance to enter! 
***
Want more Epheriell-y goodness? Subscribe to Epheriell Designs! Also, you can follow me on Twitter!