Today is the cusp of Winter/Summer, depending on where you are in this wide world of ours – so today's Wonderful Things are a mashup of both seasons.
First – oh my gosh, I want this dress so bad!!!! It's perfect! Alas, I fear I have already spent too much fun money on Kindle books this month, or it would be mine. From the incomparable Dear Golden, of course…
I can just imagine being wrapped up in this gorgeous, chunky jacket from July S.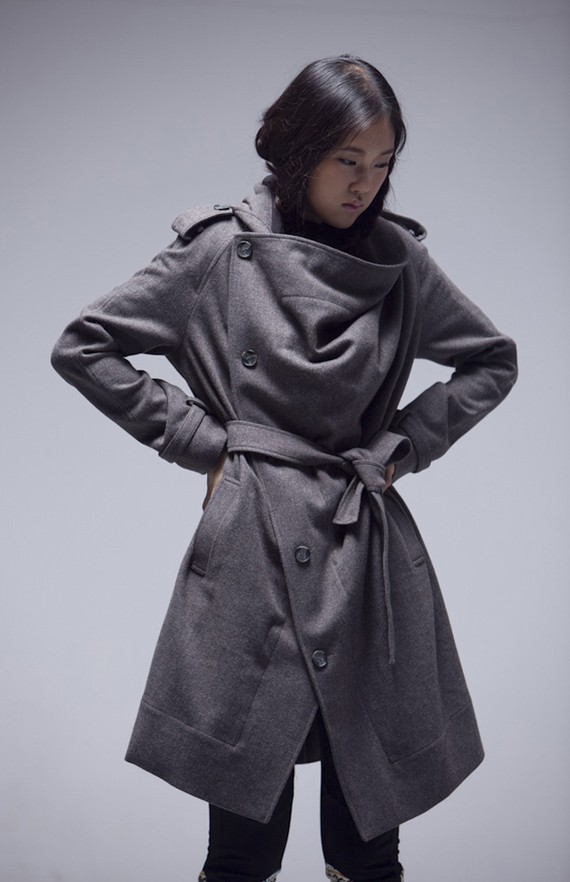 I just love this photo because it screams SUMMER to me! It's actually a product shot for the headband, by Janelle Haskin.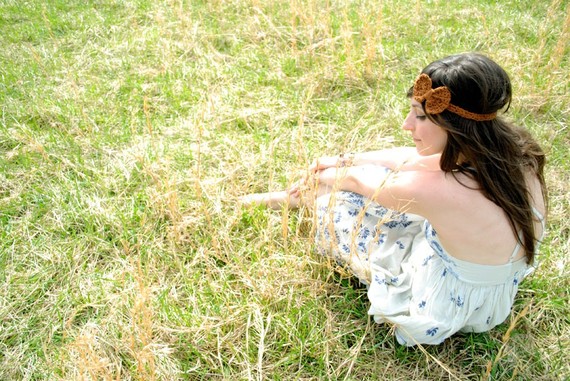 I can't quite decide if this fits in the summer or winter categories! Felt says winter, but the colours in this remind me of the depths of the ocean, which says summer… by Kate Ramsey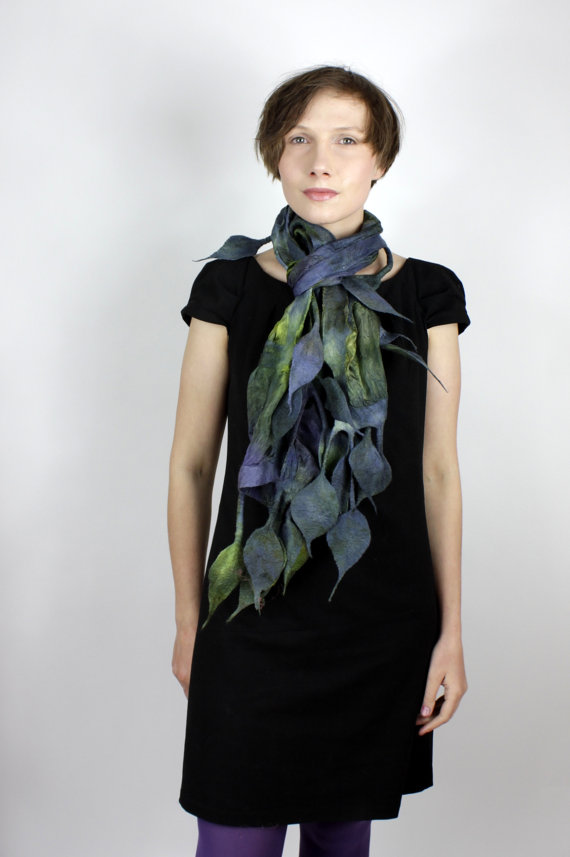 No doubt this is a summer treat – love the bright colours! By LemKa's B-Side
I ADORE the colour of this dress from Miss Farfalla – I think it would go perfectly with my red hair.
Two illustrations I came across this week and had to share!
The first from Wearing History. A vintage illustration – the original.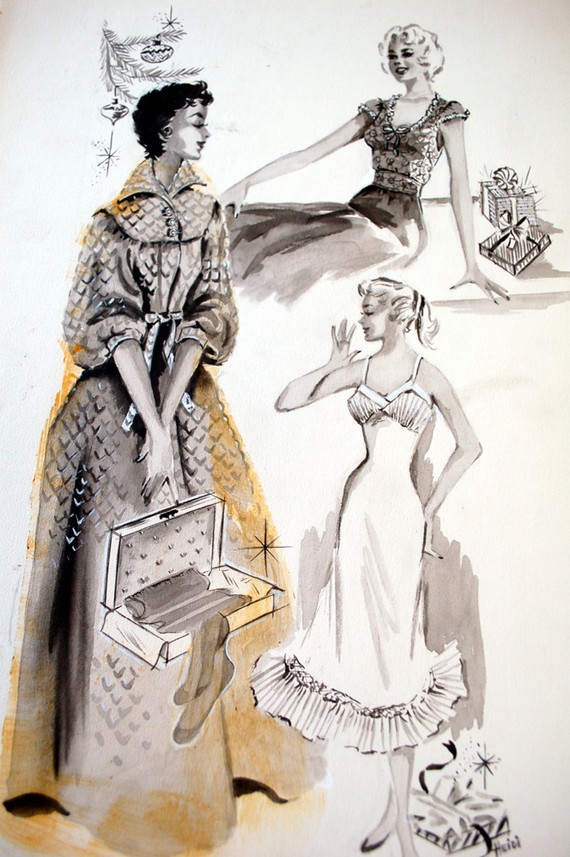 The second – Disney Princesses in Steampunk! By Karen Hallion.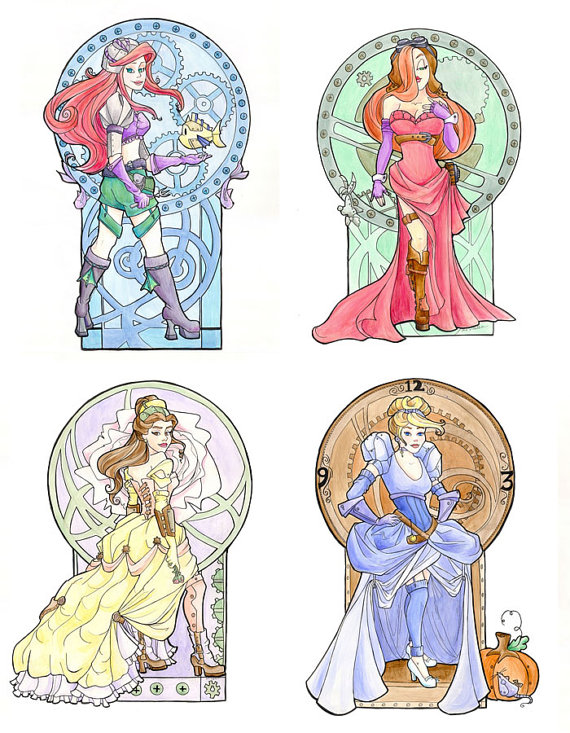 Finally, some food!!! I love these grape-sicles by The Accidental Hostess – I've thrown bags of grapes in the freezer before during summer, but they look so pretty like this!
And for those of us entering winter, this looks mouth-watering… by The Recipe Girl!
Peanut butter and chocolate is SUCH an American thing – I love it because my mum's American, and always got me to try the combo. It's a pretty alien concept here in Oz, though. I think Australians should be enlightened to the joy of peanut butter and chocolate ice-cream, really…
***
Want more Epheriell-y goodness? Subscribe to Epheriell Designs! Also, you can follow me on  Twitter!