Happy Friday lovelies! What are your plans for the weekend? I am closing all my jewellery stores tonight in preparation for our holiday (wheee!) and I shall spend the weekend catching up on orders, and hopefully doing some much-needed organising of my studio.
But I had to finish the week with a Wonderful Things post. I love putting these together – it partially satisfies my want monster – if I can't buy stuff then at least I can share the pretty!
***
This gorgeous dress from traven 7 (which has sold since I found it – sigh) is right up my alley! Seriously, I can't believe I spent most of my 20s bemoaning the fact that I could never find a dress I liked in the shops – why could I have not discovered vintage 50s dresses 10 years ago?
I would have been a super-cute uni student… (In reality, I was the biggest dag ever – I had NO fashion sense whatsoever in my teens and early 20s. I will NOT show you photos to prove it, just trust me on this.)
How gorgeous are these brass giraffes from Estate Eclectic? I love the poses, especially the taller one – it's like he's going all De Niro on our asses – to mis-use the famous quote – 'hey, you lookin' at me?'
I love the contrast of the patina and the silver in these earrings by Blonde Chick. I also love the design!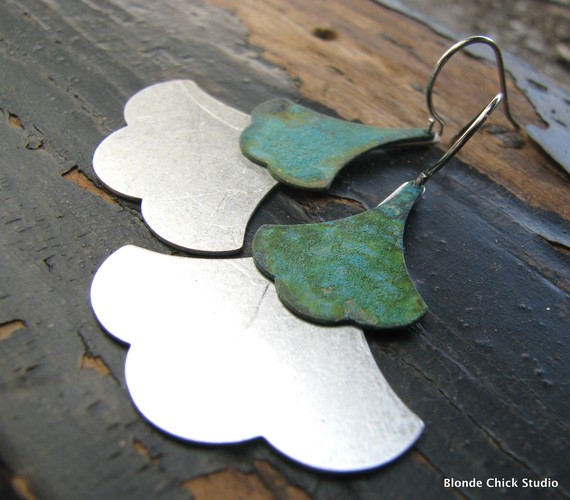 How adorable and dreamy is this photograph by Amy Longberry? I know a certain woodland-loving-friend of mine (yes, I'm looking at you Tracey Sargent!) would squee over this print…
And now for a little far-side-esque action – from Not Just Cats. If my cat had a tail, he would look just like this if a bird landed on it.
Because of course this is just what I need in my non-existent kitchen. Seriously though, if I DID actually have a kitchen, I would love to have these happily displayed in some open-front shelves… from Nini's Vintage. P.S. would you call that colour pistachio?
Going a little further back in time than I usually do – I think the detailing on this 40s dress is gorgeous. A little treasure found by the Vintage Mistress.
I think it's a no-brainer that I like these. In fact, I found them on Pinterest, where someone actually @ mentioned me! My love of ceramic birds is obviously widely known… from (and how muchly awesome is this shop name)  Ewan John's International Emporium of Delight!
Why, hello Mr. Bear! And a Good Day to you, too! One of many lovely things by Anna Stowe.
And finally. FINALLY! A gourmet chocolate shop on Etsy that's in Australia! Hurrah! Goodies I can actually purchase!
Not that I have yet, because we still have homemade peanut butter cups to nom (more on that next week) but lots of my DUST friends have bought and tried, and the verdict is NOM! Well done, Cricklewood Chocolate!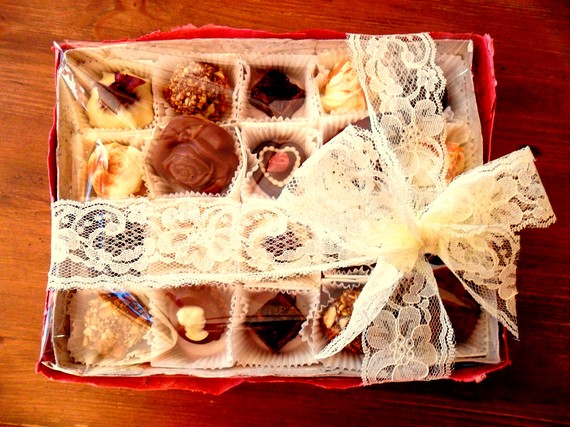 ***
Want more Epheriell-y goodness? Subscribe to Epheriell Designs! Also, you can follow me on  Twitter!