Gosh, it's been a while since I did one of these! I really must get back to doing them weekly, because although I share lots of lovely things daily on the *bespoke* blog, I like to do a weekly roundup of my favourite things from the interwebs.
Also, I'm aware that I've moved much more towards blogging about me and my life and little adventures lately – and while I'm sure you must enjoy that (you're here, after all – thank you!!!) I want to make sure I'm sharing lots of other people's awesomeness, too.
 This picture (found via Pinterest) just makes me happy. I love the bright, cheerful purple, and I love the casual feel of it!
I adore the cut (and colour!) of this dress-that-looks-like-a-jacket from Niche Style. If I hadn't already bought something like 8 vintage dresses this month, I probably would have made it mine! Maybe next month…
Horsebird! I find this equally compelling and disturbing, I'm not quite sure why. By Tor Weeks – if you go here you can see he's done a whole collection!
The colour in this photo took my breath away. By RachBourne and found via Pinterest. I have a few more like this in my Colour Pin Board.
Speaking of colour – I think this beautiful blouse would look perfect with my red hair! I'm *this* close to buying it… From Cuss.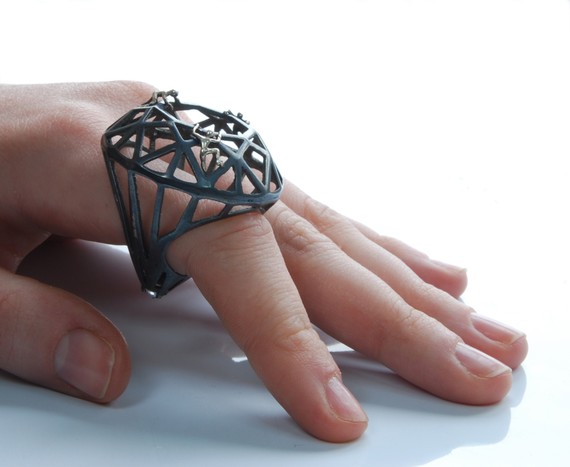 This ring is awesome. Why? Have you looked closely? Yes – those are LITTLE PEOPLE climbing on there. The metalsmithing skill just blows me away. It's by Selda Okutan.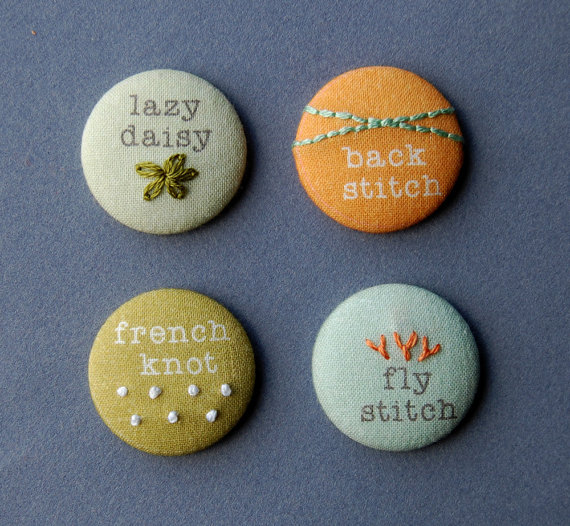 This is just too adorable! Sweet little magnets to help you remember your stitches. There are other sets in September House's store, too.
Completely adorable, and sadly sold, the colour and cut of this vintage dress caught my eye immediately. It was sold by the lovely Dear Golden (and it was too small for me, anyways, sniff…).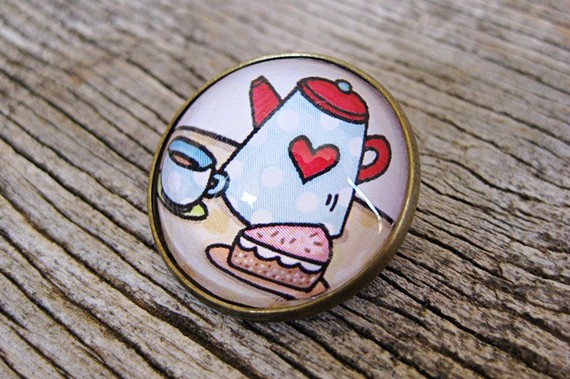 This cute little badge is by my friend Helena, of Little Mo and Friends. Too sweet!! Mmm, tea and cake…
I *really* *really* want to try this lip gloss from Blushie. I also want to try the Peach Frost, Bramble Berry, and Winter Rose colours! Hmm, but I'm yet to work out if I'm a 'warm' or 'cool' colour person.
***
Want more Epheriell-y goodness? Subscribe to Epheriell Designs! Also, you can follow me on  Twitter!