Yep, in my quest to achieve my BIG Gorgeous Goal I'm stepping outside my comfort zone and trying something new today.
As of right now, I'm launching 2 brand NEW Urban Eco Simple Sterling Earring designs… on Facebook.
I don't have them in any of my shops, and won't have until next week. This is your only chance to be the first to grab these new designs at a discount. And you've got just 48 hours…
Leaf
Shard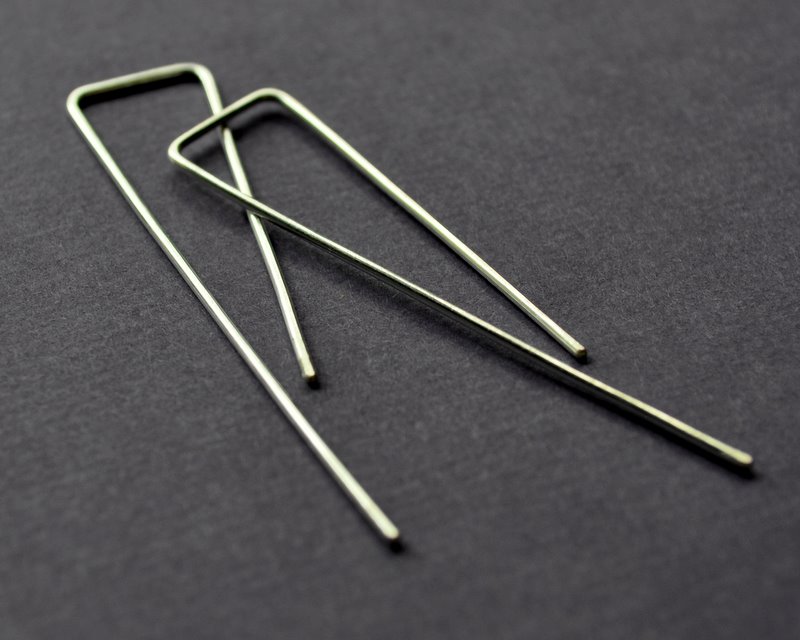 For 48 hours only you can buy these earrings on Facebook for just $20 (including postage). Normally they will retail at $22 + $2.30 (or $3.30 for international) postage.
Just write SOLD below the photo of the earrings you want and leave your e-mail address, and I'll send you a paypal invoice! If you don't want to make your e-mail public, just write sold and then e-mail me at jessica AT epherielldesigns.com
Both pairs are made from 1mm recycled sterling silver, and hang approximately 2 inches in length.
If you sell online – I'm curious – have you sold direct on Facebook,  and how did it work for you?
P.S. I'll be back this afternoon with my weekly review – and this week it's a book I KNOW you'll all love – and you could win a copy, too!
 ***
Want more Epheriell-y goodness? Subscribe to Epheriell Designs! Also, you can follow me on  Twitter!