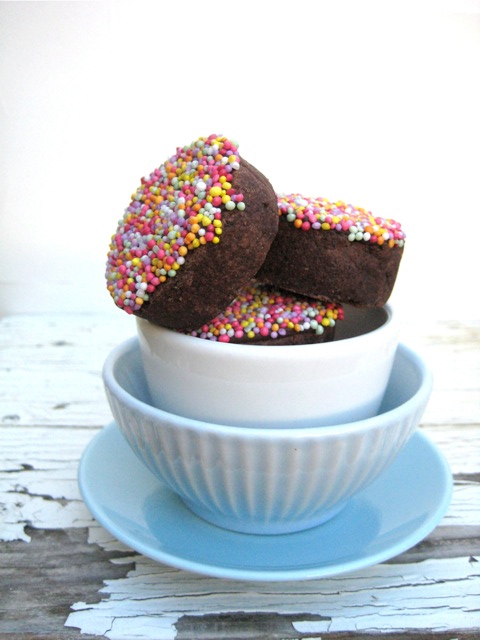 When I got an e-mail from Lisa Walsh of Cookie Dough, I knew immediately that I'd be sharing her delicious creations with you all!
With flavours like coco cherry, pear-licious, chocolate hero, and passionberry… how could you not want a bite?
Oh, how many times have I seen some delicious confection on the Etsy front page, and lamented the fact that the maker was in America – and therefore I would never have the pleasure of trying their delicious goodies.
No more! Perhaps I should start the hunt for delicious Aussie-made goodies (in fact, if you know of any Australian handmade confectioners that sell online, leave a link in the comments!)
When I told Lisa that I was going to blog about her, she very, very generously sent me a little sample of cookies to try – and oh my goodness they are yummy!
They come in super-lovely packaging, too…
So go on, check out Cookie Dough – and if you live on the left, lucky for you, because that's where Lisa is based, and you can find her delicious goodies at the upcoming Angove St Festival in Perth on April 10th (this weekend!), and in a few shops dotted around the city, too!
P.S. Yes, I have changed my hair, more on that soon 😉 Right now, I have to fly to an art show opening… have a lovely night, all!
***
Want more Epheriell-y goodness? Subscribe to Epheriell Designs! Also, you can follow me on  Twitter!