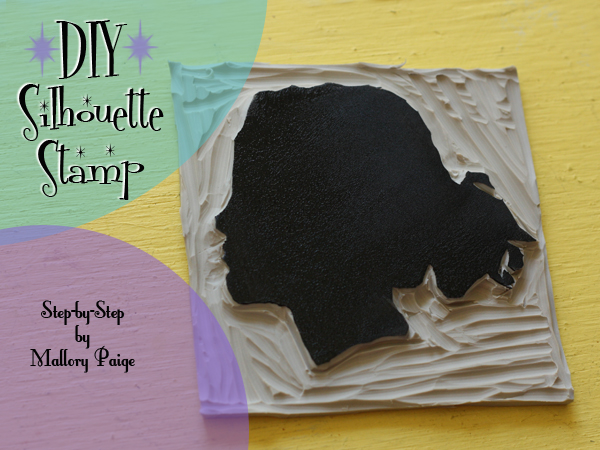 August's Special Guest Blogger is Mallory Paige. During August, Mallory will be here every Friday, sharing a different way to craft with silhouettes. See her first post here, and her second post here.
Have you ever wanted to stamp something, but been less than excited with the stamps available at craft stores? Or perhaps you just wanted something really personalized like, I don't know, your own silhouette?!
Well look no farther because linocut stamps are here to change your stamping life. A silhouette is a great project to start with because it doesn't have a lot of intricate details, which makes the cutting much simpler.
To start, choose a photo that you want to use for your silhouette and print it out. You'll also need a linocut tool, piece of linoleum, and graphite paper. All of these supplies can be found at your local art store or online.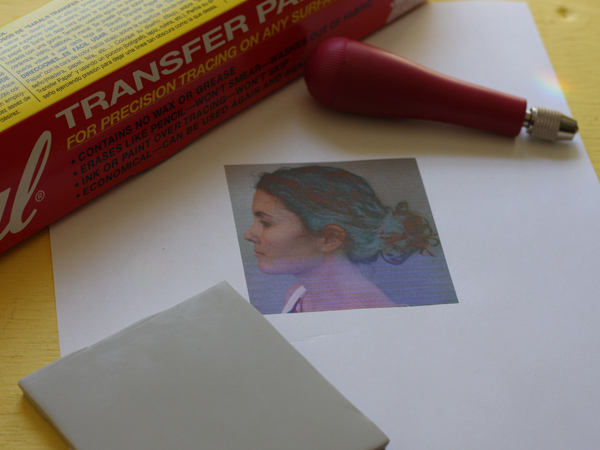 Graphite paper (also known as transfer paper) is so amazing. It basically allows you to trace anything onto a different surface (you'll see firsthand in a moment). Place your transfer paper graphite side down on your linoleum.
Place your photo on top of the graphite paper. Trace the outside edges of the portrait with a small implement – a mechanical pencil without the lead works great or you could even use the handle side of a paint brush.
As you can see, the silhouette has been transferred to the linoleum.
Trace over the lines with a permanent marker. This way you won't have to worry about smudging the graphite as you work.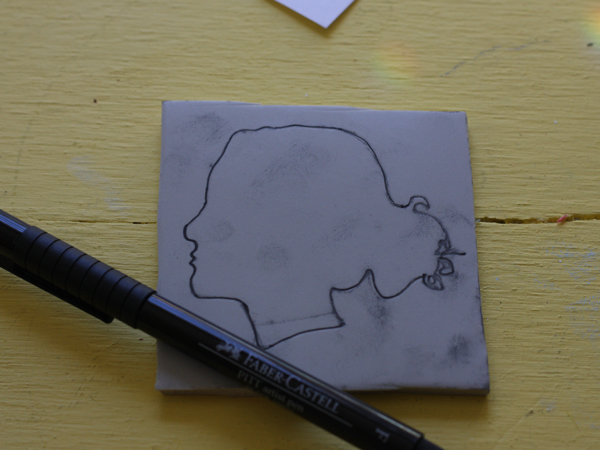 Most linocutting tools come with several different cutters. Pick a larger one to start with.
Begin shaving away everything outside of the silhouette. Linoleum is very soft, so it doesn't take much effort to do this. The cutter is quite sharp, though, so be sure to cut way from your body and take care with where you place your hands.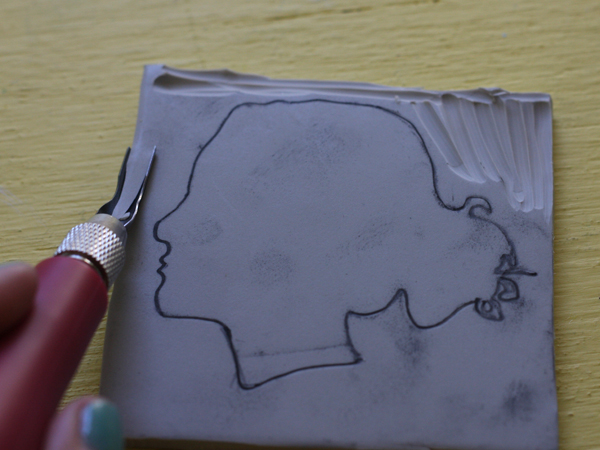 Pick a smaller cutter for the detail work right around the silhouette. The goal here is to get everything lower than the silhouette so that when you ink it, you'll get a very clean print.
I like to use screen print ink and a brayer to apply my ink (birthday plate not required), but you could use craft paint or stamping ink.
Apply the ink to your stamp.
Make sure that the stamp is evenly inked.
Place on the paper and press firmly. The trick here is to get every part well pressed down, without shifting the stamp (which will leave you with a smudged print).
Pull off your stamp and you're left with an awesome print. There are so many uses for your new stamp!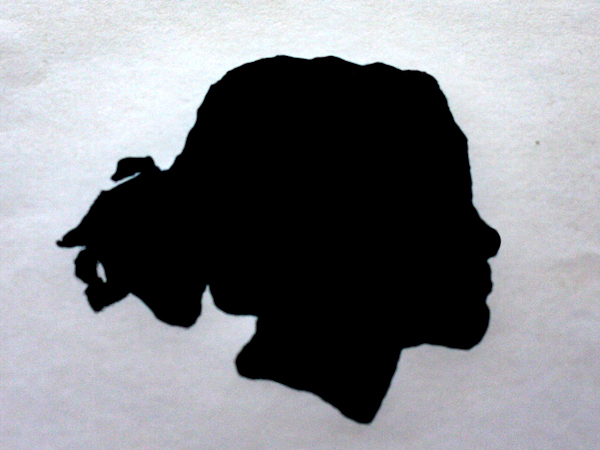 You could use your stamp to seal an envelope. How personalized is that?
Or turn a plain notebook into your special journal.
You could also use your stamp to turn a plain paper bag into a unique gift bag, decorate a tote, or make a special card. Those are just a few ideas to get you started. What will you do with a silhouette stamp?
***
Want more Epheriell-y goodness? Subscribe to Epheriell Designs! Also, you can follow me on Twitter!