I was insanely pleased when I realised that one of my favourite treats are still something I can eat now that I've given up eating grains.
I have certainly not been immune to the growing love of macarons – and my time in France just enamoured me of them more.
So, for Nick's birthday party the other week, I decided to make a batch.
I ended up making a batch of 4 flavours for the party – vanilla, chocolate, blueberry and passionfruit (we had some ripe passionfruits in the garden).
However, those were made and eaten before I could photograph them. Luckily, I did a test-run batch earlier in the week, since I'd never made macarons before, and everything I read told me they were tricky.
This is the result of my first ever macaron attempt – and they were pretty darn tasty if I do say so myself! Certainly not smooth and perfect like 'proper' macarons, but that's okay, I've got plenty of time ahead of me to try and perfect them.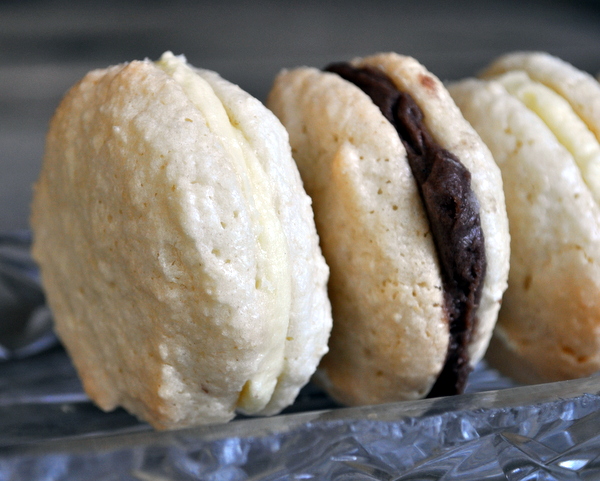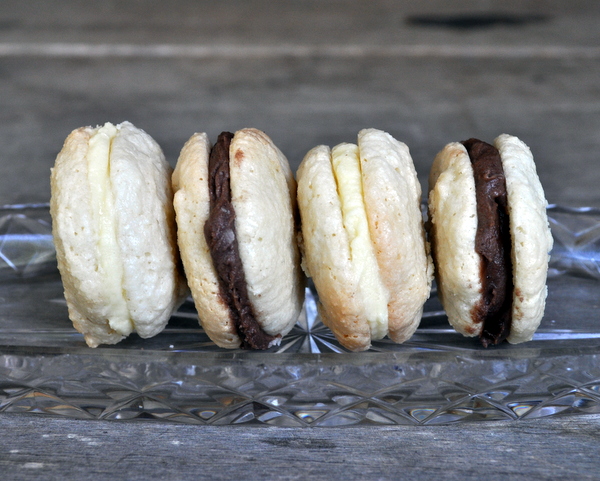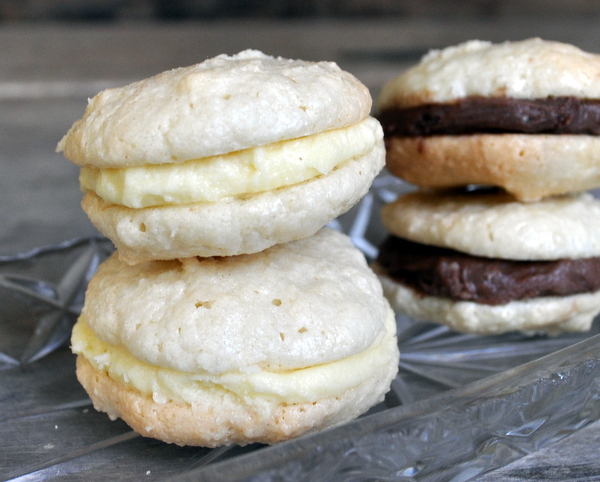 I was even more impressed that they worked out because I totally stuffed up the recipe quantities – I didn't have enough sugar to make a whole batch, so I had to cut it down heaps and try to alter all the other ingredients appropriately. I had to do a little 'add this, add that' to the mixture to get it somewhat right, but it turned out pretty well, regardless.
Recipe
I used this recipe for the macaron shells, minus the food colour.
For the filling, I used the same recipe as the ghee 'buttercream' I used for my Flourless Chocolate Cake.
The second batch I made included natural food colours (in liquid form) and that stuffed up the shells a bit – the extra moisture, I think. For my next batch I'm going back to plain until I get the consistency correct, then I can start playing with colours again!
P.S. If you're grain-free, gluten-free or paleo, you might also love these cookies Nick made on the weekend, they were super-tasty! I know, I know, my husband can cook AND bake, am I a lucky biatch or what?
***
Want more Epheriell-y goodness? Subscribe to Epheriell Designs! Also, you can follow me on Twitter!