Today I'd like to introduce you to a new sponsor – Neil from Stallcart. I get a lot of e-mails from big companies asking to advertise on Epheriell Designs, but I turn most of them down, because I'm only interested in having Sponsors that fit with the ethos of the blog – micro-and small handmade/vintage/supply businesses – things I think you, dear reader, would actually be interested in.
So when Neil first e-mailed me, my first thought was "oh no, I don't want to have a corporate shopping cart advertise"… until I went over and actually had a look. Then I realised what a fantastic service it was, and that it was literally created for people just like us – with little handmade businesses. The story of Stallcart begins with one guy making a website for his girlfriend to sell her jewellery on…
What exactly is Stallcart?
Stallcart is a complete system for selling your goods online. Including a website, shop, email, order management and weekly marketing guides. Stallcart puts you in control of all of these, so no longer do you have to wait for a company to add your products or create a page on your website. It's extremely simple to use and lets people purchase your goods online easily.
Once your shop is set up, on your own domain (www.yourshopname.com, free when signing up!) and customised to your style, you can add as many different products, with as many images, in as many different categories as you'd like. I'll then send you weekly guides that give you step by step actions, with screenshots, that you can take to promote your shop on the Internet.
Stallcart also lets you set different email addresses for your shop (as many as you like!), so rather than printing or giving your personal hotmail or gmail address on your business cards you can print 'you@yourshop.com'.
This is all backed up by fantastic support, as one of my current customers wrote today, "YOU ARE AMAZING! Thank you sooo much for all of your help! So glad I've set up a website with you cos I don't think anyone else would offer the same service!".
All of this is provided in an easy to use web site, so if you can browse the web you can use Stallcart.
What inspired you to launch the service?
Stallcart was created when my fiance wanted a website for the jewellery she creates, there were no solutions out there that covered every part of an online shop. For instance some companies will provide you with a shop, but no website, or a website but no marketing guide.
Others assume you have technical knowledge, limit you artificially in terms of products you can add and images for those products and some charge you every step of the way, adding products, adding images and requesting updates. Some even put adverts on your shop, you want people looking at your products not clicking on competitors adverts!
I thought there was no reason that things should be this way. So I created a way for my fiance to edit her own website, add her own products and handle the orders she hoped to (and has) received. Once her shop was up and running I thought other people who had their own hand made and vintage micro businesses would find it useful as well so I created Stallcart and launched in May of last year.
How can it help businesses in the Handmade and Vintage community?
Having your own online shop is a great way to get your business off the ground. One Stallcart customer is actually looking at working on her business full time in 2011 and leaving her day job which she wouldn't have even dreamed of before Stallcart. If you're with Stallcart you simply don't need to worry about your website which lets you focus on other areas of your business such as creating or finding the products you love!
With Stallcart you're open 24 hours a day, 7 days a week to the entire world, you're able to sell to people you wouldn't be able to otherwise. Having your own website and shop, even if you aren't interested in selling globally, is the one of the most important items for your business. Your own website on your own domain and with your own email address instantly gives credibility and lets people know you are serious about what you're doing.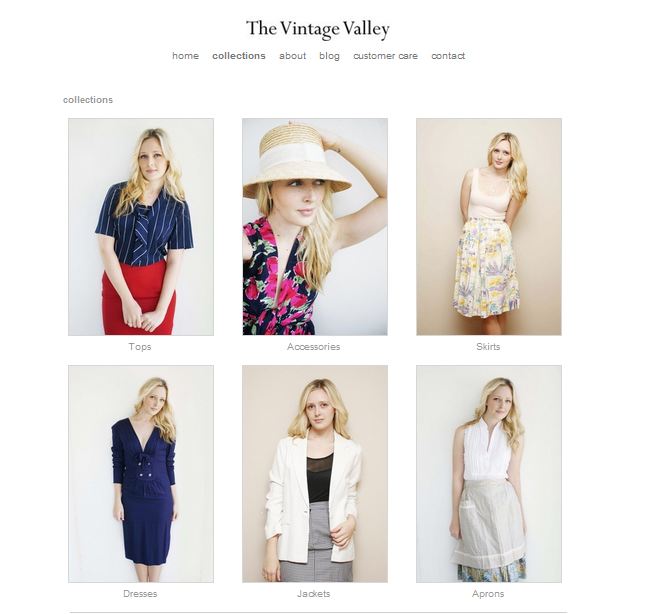 What sets your service apart from other e-commerce sites?
Right away I'd say the personalised one on one service. Like my current customers I run and maintain every aspect of Stallcart so I understand what customers are going through and what they are looking for. If you have a problem with Stallcart I want to hear about it and I want to fix it. I ask each person after the first month how their experience has been with Stallcart, not so I can gloat about their feedback (or ignore if it's bad) but so I can work on improving Stallcart even more.
Stallcart was designed from the ground up to help you sell goods online. Every part of the problem is covered and you aren't left having to wonder what to do once your shop is set up. Stallcart doesn't try and extract every cent out of you either, there is one low monthly price with no hidden fees and no lock in contracts. I'm always updating and adding new features as well.
There aren't any other people or companies out there at the moment that provide this product or level of service for such a low price.
Can you give a few examples of micro-businesses already using Stallcart?
Sure, first of all my fiances website, the initial inspiration for Stallcart, http://www.kashenjewellery.com. This shop has a simple clean layout with excellent images. Possibly my favourite shop that shows how you can customise your shop with Stallcart is lisamax.
Inuk Designs is a shop that creates and sells hand made organic and upcycled clothes for toddlers and infants. Stacey had her shop up and running in 3 days and in the first month made back the cost of her shop multiple times over. To see some more examples of shops that use Stallcart and what they have to say have a look at the testimonials page.
P.S. Neil is having a special sale in January – if you sign up in January you don't pay a sign-up fee – just the regular monthly fee!