Today I Like {31/5/12} The end… and a beginning…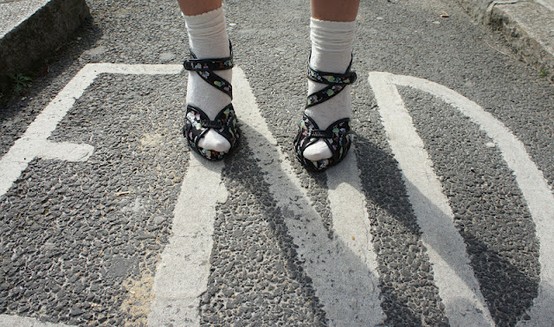 {Image by Mind the Hat}
So, today marks the end of my month-long attempt to do one TIL post every day. I dropped the ball occasionally, but am proud of the effort I put in! I won't be continuing these posts from here-on-in – my blogging style will be changing slightly – less volume, more substance.
It was a month for some other habit-building, too – I've been running regularly again in an attempt to run the 10k race at the Bridge to Brisbane in September (eek, never run further than 5k before!) and I've also been doing Marianne Elliott's 30 Days of Yoga (which isn't over yet).
Another thing which I'm bringing to an end is the advertising program here on the blog. After spending a lot of time dreaming and scheming, I've decided to move away from offering advertising to make this more exclusively a space for me to share everything I create with you all.
I do a lot of different things, and I don't want those things to get lost amongst the volume of information. I've also got some projects in the works for the second half of 2012, and I want to make sure that this space reflects what I have to offer the world. Leaving the advertising program behind will also free up some space in my schedule, which I will aim to spend creating more fab content for YOU! Of course, those of you who have paid up into future months will still have your ads front and centre, I simply won't be taking any further bookings.
I will – of course! – still be blogging about wonderful handmade and indie finds (beautiful things) throughout the interwebs, so always feel free to send me an email about what you create! For those who would like to do a giveaway/sponsored post (which will be the only paid space for others on the blog in future) the info is on my updated contact page.
One of the things I ADORE about blogging is the fluidity and flexibility that this space offers. I don't believe a blog is ever 'done' – in fact, if it is, that may mean it's become stagnant. Blogging is a journey, and every day we choose which way the path takes us. How cool is that?
Finally… I flew in to Sydney today for Etsy Success Sydney, and am currently typing this on my laptop, sitting on my bed in the hotel looking out over one of the many bays. When I arrived I got an email that knocked my socks off… but more about that tomorrow.
I know, TEASE! Of course, if you follow me on twitter you already know what I'm on about!
May has been really great to me… so much exciting stuff has happened in my biz… we have a new fur-baby… my dad's chemo is working to get rid of his damn cancer (hurrah!!!!!)… so here's to an even better June!
***
Want more Epheriell-y goodness? Subscribe to Epheriell Designs! Also, you can follow me on Twitter!