I had a great time tonight at the Brisbane Etsy Craft Party! Did you attend one in your city? I made some new friends – yay!
I thought I'd break out my current favourite dress…
And dress it up with a few bits and pieces, like this 'Paris' scarf I inherited from my Granny.
I adore everything about this dress – the print, the cut, the best belt ever!
I also made use of my curling iron (which has been missing for YEARS, but I finally found it!).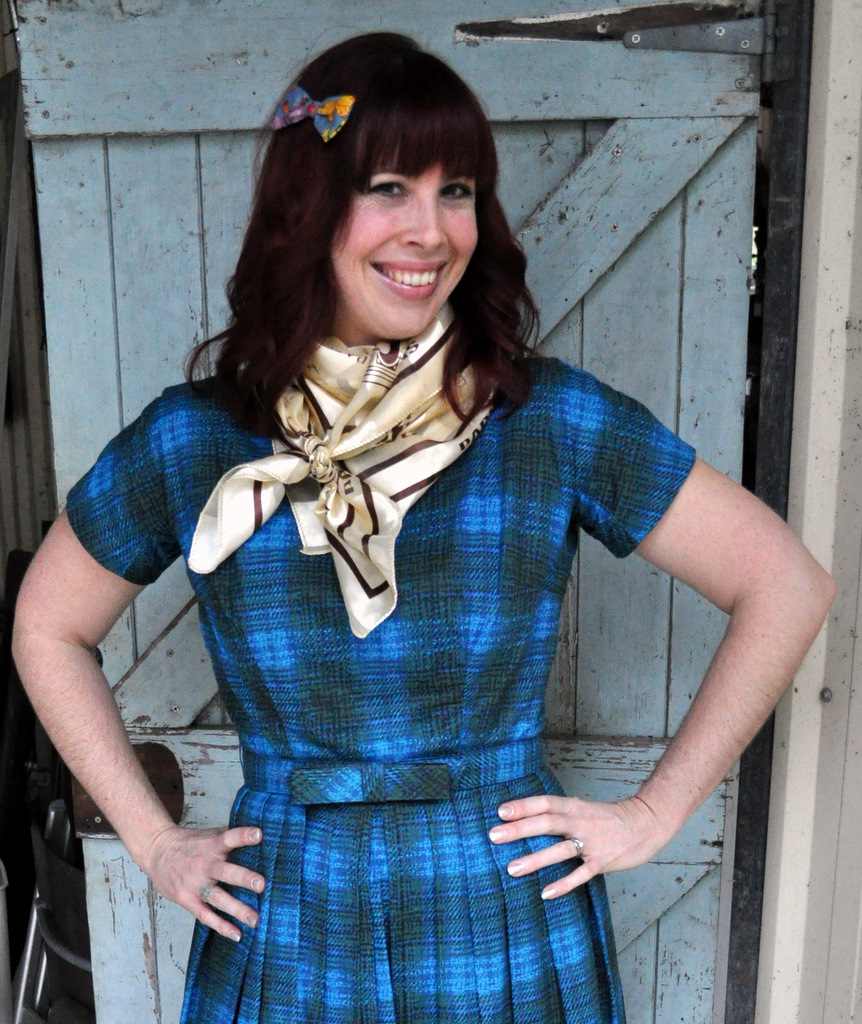 And because today was the coldest June day in almost 100 years (no joke!!) I certainly couldn't leave home without my trusty jacket.
And a bow in my hair, just for a little touch of cute.
Dress – Coldfish Vintage – picked by me and bought by my bestie Manda for my 30th!
Jacket – Vacation Vintage
Scarf, Handbag, Brooch – inherited from my Granny
Shoes – can't remember… but I bought them for my wedding and it's the first time I've ever worn them!
Bow – made by me
***
Want more Epheriell-y goodness? Subscribe to Epheriell Designs! Also, you can follow me on  Twitter!