Craft: Traditional Chinese Painting
Location: Albuquerque, New Mexico, USA
Website: Ren Adams Art
What is your craft, and why is it awesome?
With over 20 years of experience in graphite, ink, and acrylic, Ren began brush painting as part of her spiritual path. As a Taoist, she paints as part of her daily meditation, each brush stroke helping to cultivate "Tao" or inner harmony and balance. The form was often taught to Taoist monks as a formal way of religious study and it is still widely used today for centering and peace.
In Chinese painting, a well-crafted brush stroke contains bone, sinew, tendon, flesh, and spirit–and a painting built of many well-poised strokes is thought to be alive. A complete experience. The artist strives to capture what the subject IS like, not just what it looks like.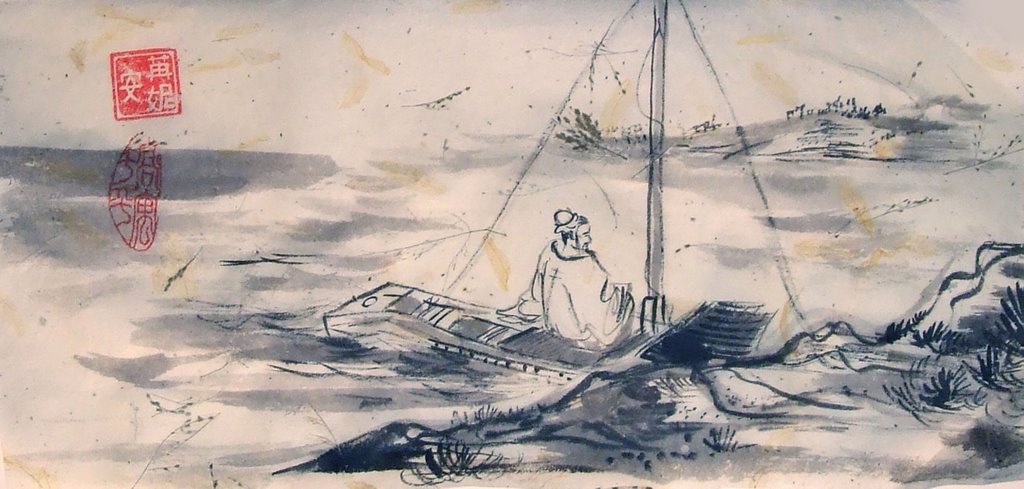 Chinese brush painting uses hand-ground inks, natural hair brushes, and rice paper. It requires delicate balance, and a mastery of water, not paint. You cannot go back and forth over the same spot to correct a mistake. Each stroke is laid down only once, rapidly and decisively. It's not an art for the timid!
The form is built upon endless repetition, balance, and flow. A student often has to complete a thousand plum blossom petals before they can even begin to create a plum blossom flower. The painting style has been practiced in much the same way for literally thousands of years–the oldest known brush having been found over 5,000 years ago. Many beginning students find the process tedious and limiting, but in the Chinese tradition, you must learn the rules (and learn them well) before you can legitimately break them.
Ren is fascinated by cross-disciplinary studies and she finds traditional Chinese brush painting to be the perfect blend of history, artistry, and harmony. She is currently pursuing a BFA in Studio Art, with an Asian Studies double major.
***
Are you a crafter or artist? Do you do something a little out-of-the-ordinary? If you'd like to be part of A Year of Craft, please e-mail Jess – 52weeksofcraft AT epherielldesigns.com.