Hi everyone!
It's Anastasia here again and today Im going to share how to make a lovely paper garland that can be a fun way to decorate a wall or a sweet party decoration, you could even use it as gift wrap.
I went with a retro feel in the papers I found – Green, mustard yellow, brown – Groovy baby!!  You could co-ordinate any colours or theme.
What you need:
* Printed papers or cardstock in 4cm x 9cm strips.  I used 6 different colours/prints.  Keep your leftover scraps for later.
* White or Cream card stock cut in 7cm x 9cm pieces for your backing.  I used 6 pieces for this project but you can cut out more if you want a longer Garland.
* Cotton twine
* Small hole punch
* Paper cutter or scissors
* Stapler
* Ribbon and old lace
* Craft Punches – flower shapes, stars, circles (optional)
Cut out your cardstock to the required sizes as mentioned above.
With your printed paper/cardstock strips, Â pinch together one of the ends and cut in a sharp diagonal to form an inverted point as shown in the image.
Lay your printed paper/cardstock in the middle of your white cardstock .
Use your hole punch, punch holes through both layers of cardstock.
Thread your cotton twine through each hole to secure the papers and to form your Garland.
Now its time to decorate!
I tied some fabric and lace ribbon on my string in between each card and I then punched out some circles and flowers with the leftover paper.  If you don't have craft punches just cut out some flower or circle shapes freehand style – they don't need to be perfect, that's what makes it unique and interesting.
Layer a few of your shapes and using your stapler, staple onto your printed cardstock to add some extra layer and interest.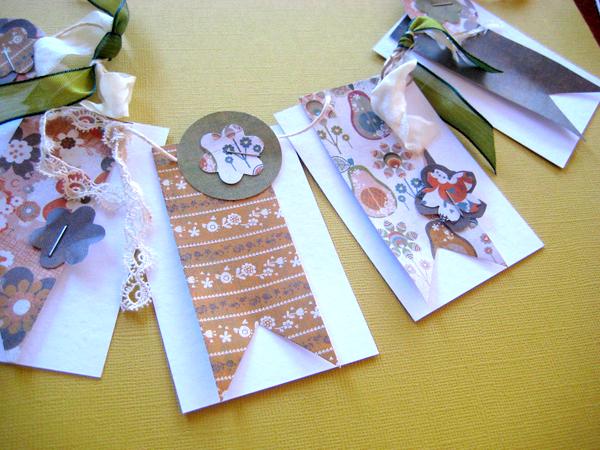 That's it!
Hang up and enjoy!
***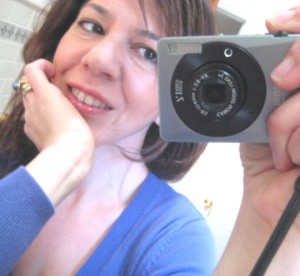 I'm Anastasia from Sydney! I am a blogger who loves to share inspirations, colour and visual beauty!
I enjoy making things by hand and I have an Etsy shop 'Percival Road Designs' where I offer some of my paper goods, crafty supplies and paper ephemera.
Life is always busy but I always manage to find time to be creative.
I also love to bake, draw, drink tea and day dream….