This weekend just gone I did my very first proper expo! It was the Queensland Brides Wedding and Honeymoon Expo at the Brisbane Convention Centre.
I've spent the last few weeks prepping for it – making all the ring samples, organising and planning my display (which I could NOT have pulled off without help from Nick and Sarah – thank you lady!).
I wanted to make sure my stand not only drew people in – and stood out – but immediately said 'natural' and 'eco'. Oh, and classy, too.
I think I pulled it off…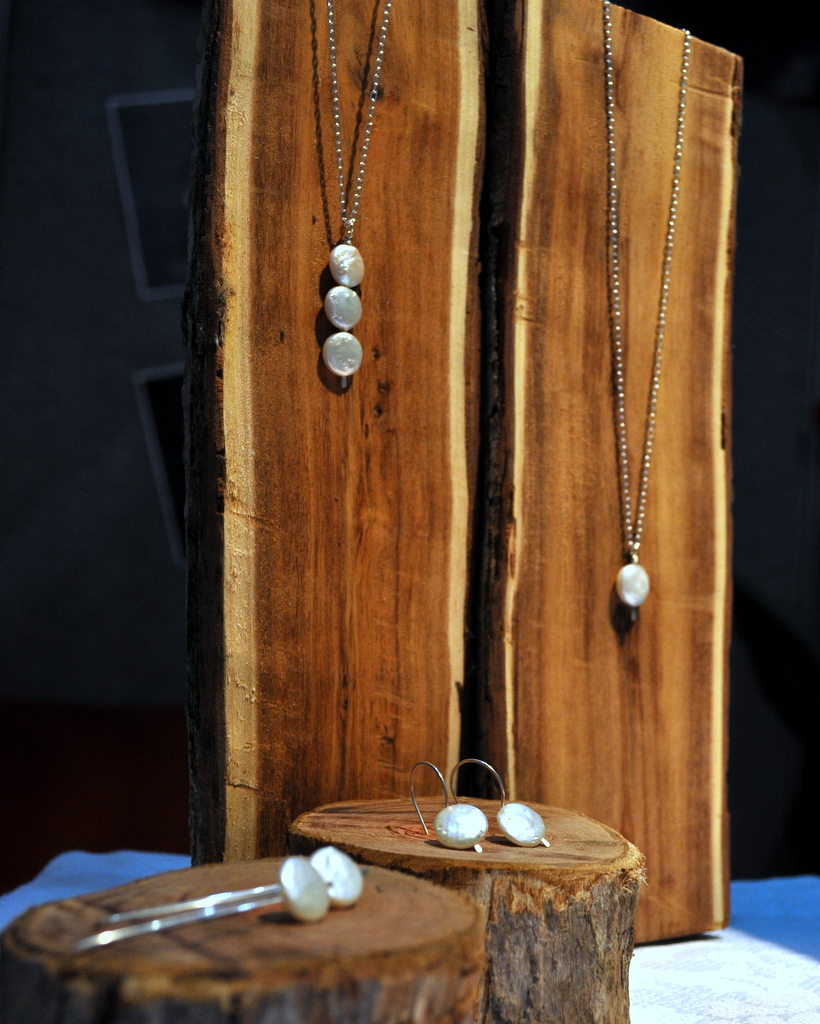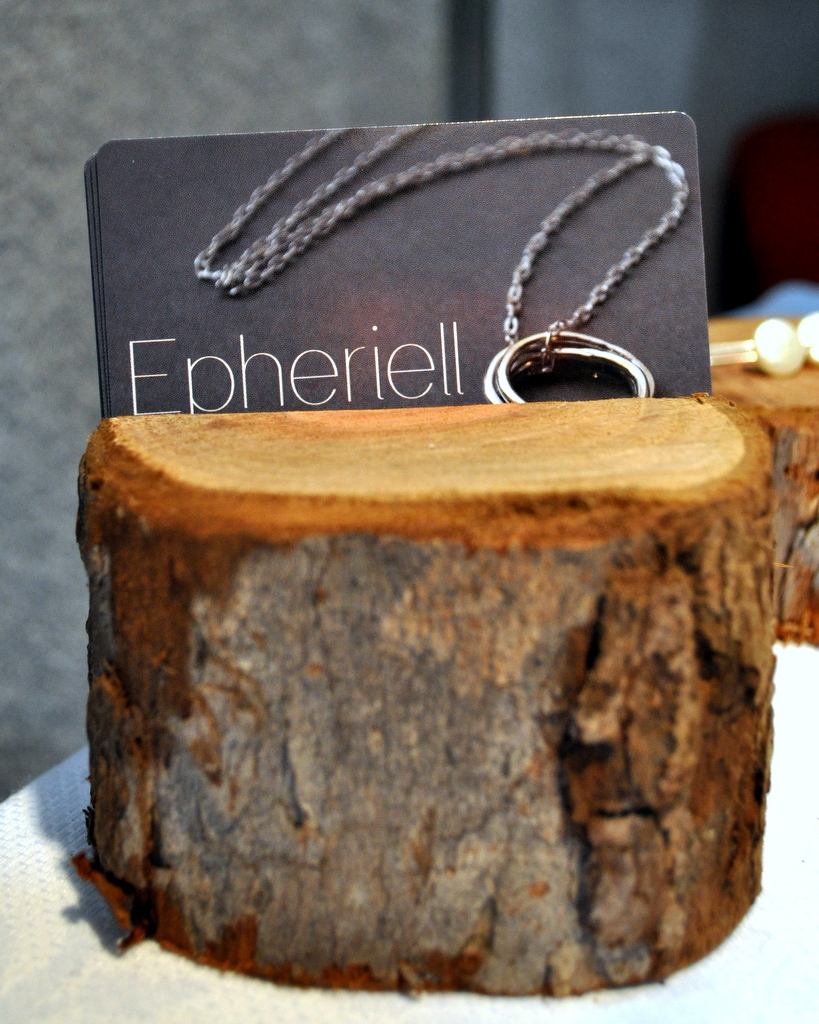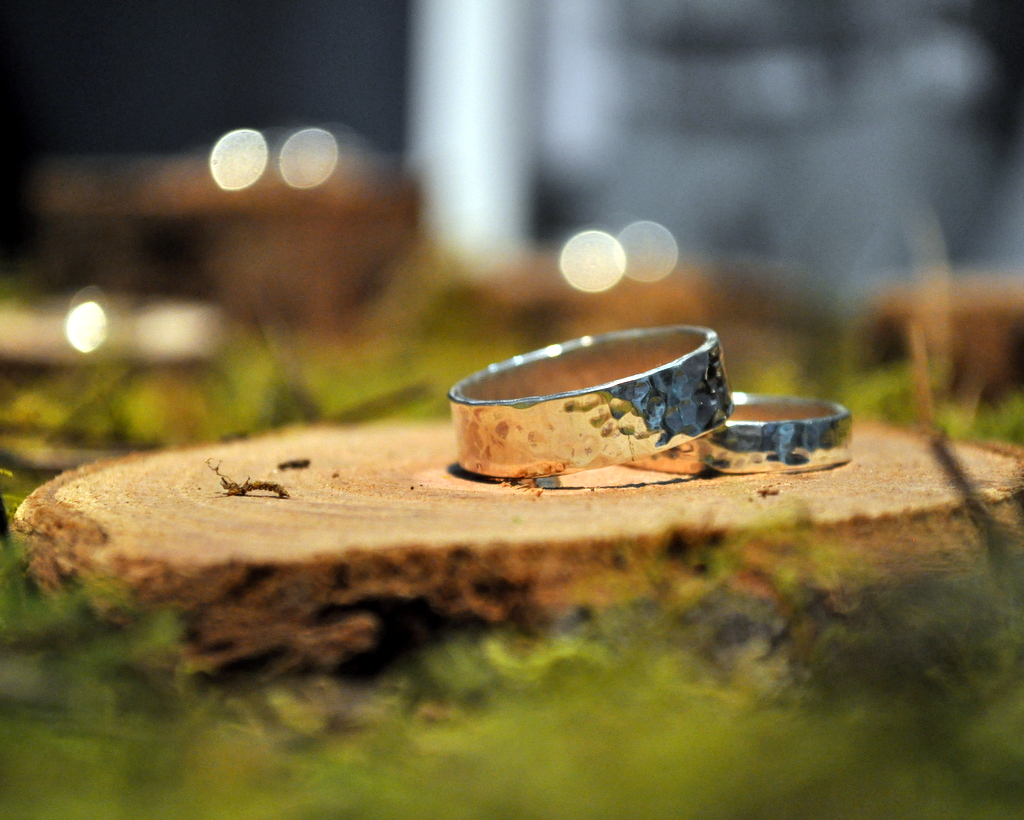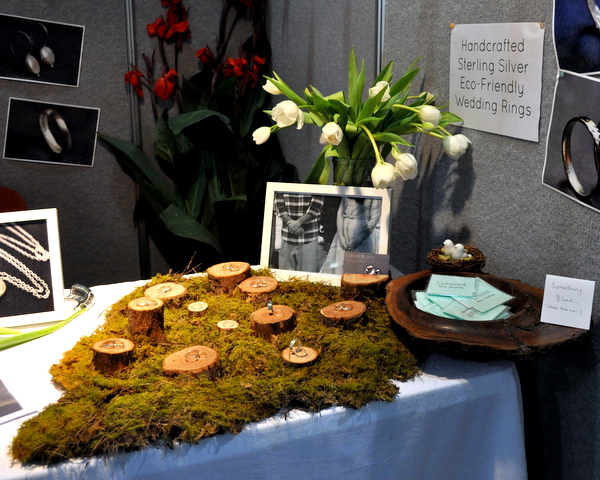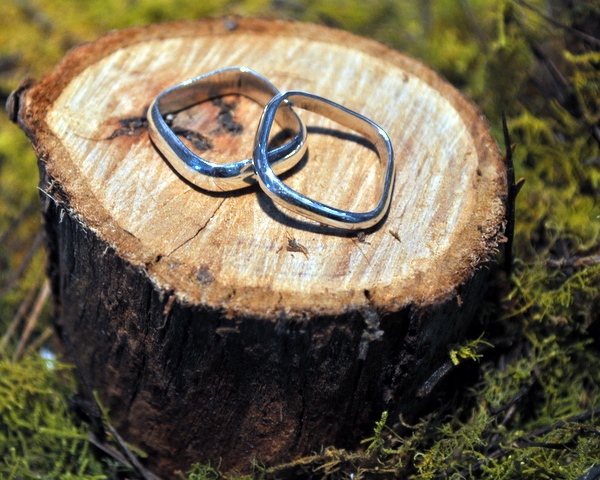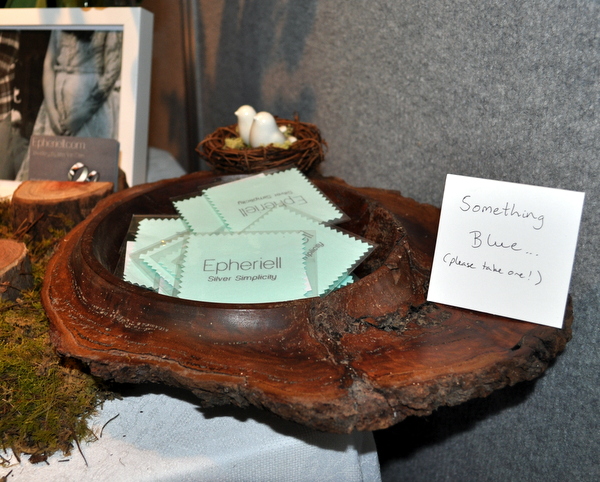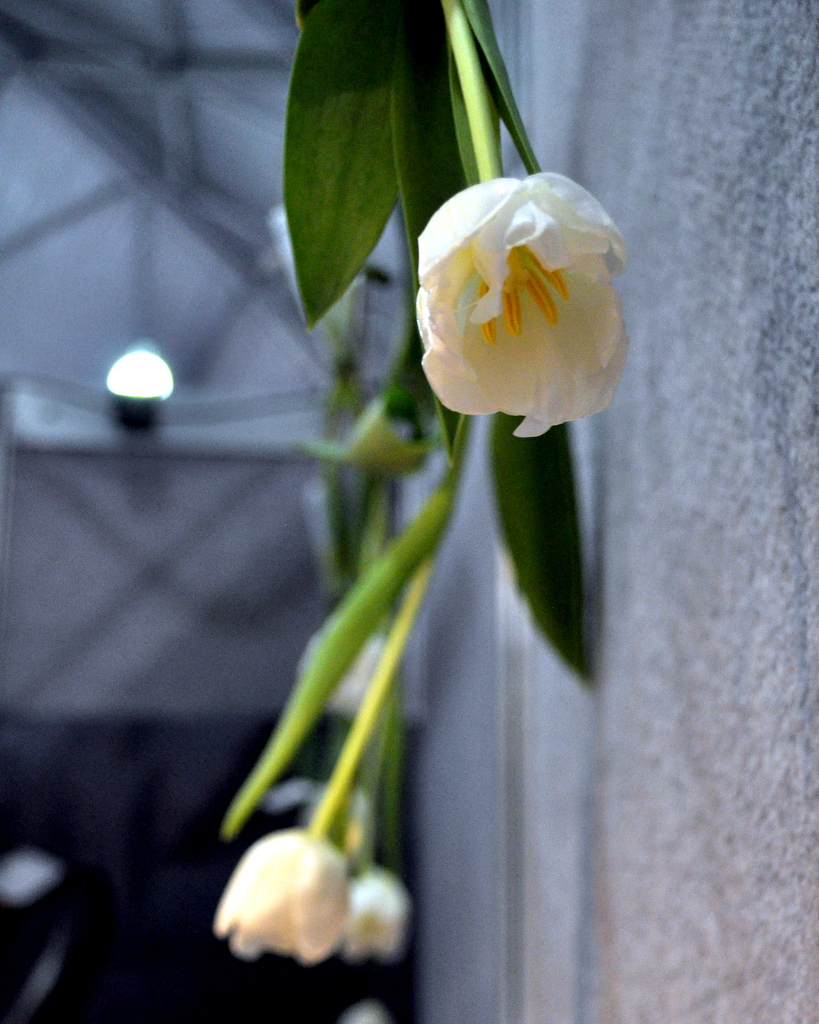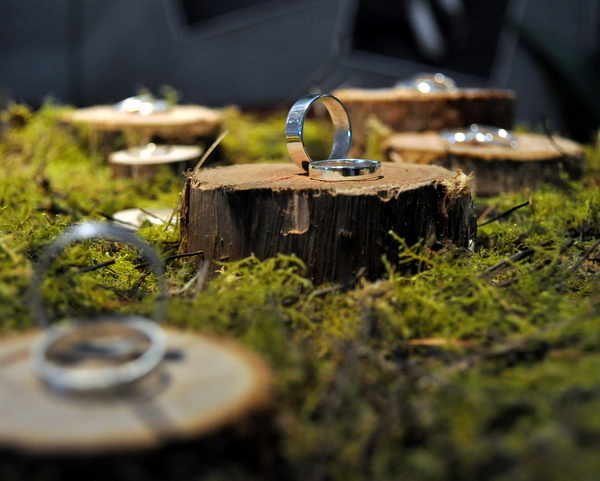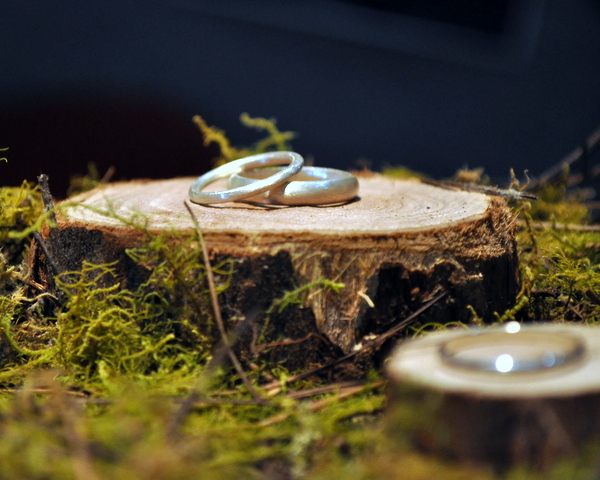 The moss and wooden rounds really created a little 'ring forest' feel (I actually brought along some tiny ceramic birds on the second day and put them in there, too).
The hanging tulips (my favourite flower) were beautiful – they moved and swung slowly in the air.
I got heaps of great feedback from people – since I so rarely do events or markets, it was so lovely to see people touch and examine my work, and comment on how beautiful the rings were.
It was fascinating to see which pieces drew people in – the square rings were a real talking piece!
I handed out a gazillion cards and silver polishing cloths, so now it's over, it's time to sit back, relax, and see what comes of it… thanks to everyone who came by and visited!
Oh, here's me doing a minor duckface with a pair of GORGEOUS wooden sunglasses by Alejandro Eyewear – Kim and Alejandro (who I know from my *bespoke* days) popped by and said hello, and I just had to try these… thanks for letting me, Alejandro!