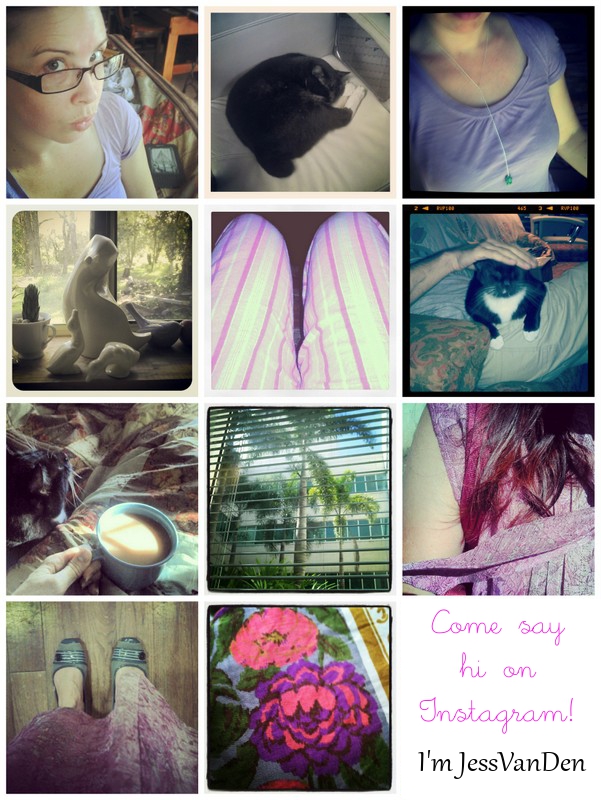 Can you imagine my wonder and delight this week on discovering that Instagram has FINALLY been released for Android phones?
The joy! The relief! Finally I can join the club! I'm not usually one for club-joining-activities, but it this case, I'm happy to make an exception, oh yes.
I've been looking on in envy as my eye-phone friends have been gleefully enjoying this fun image-sharing app for (years?) now, and I've jumped in wholeheartedly now it's been released for 'the rest of us'.
As you can see, there is a lot of cat action going on… and seemingly a lot of pink and purple, hmmm…
Anyways, I'm loving it – and I'd love to follow you! Leave your Instagram handle in the comments so I can check you out – I'm JessVanDen (no surprise there, I'm sure).
P.S. for other Android users who want to jump on the Instagram bandwagon – check out the Market app on your phone – it should have updated to the new Google Play app, and you can grab your copy of Instagram through that.
P.P.S. for anyone who wants to keep tabs on their Instagram account while on the computer, check out this site – Ink361Â – it's very handy!
***
Want more Epheriell-y goodness? Subscribe to Epheriell Designs! Also, you can follow me on  Twitter!