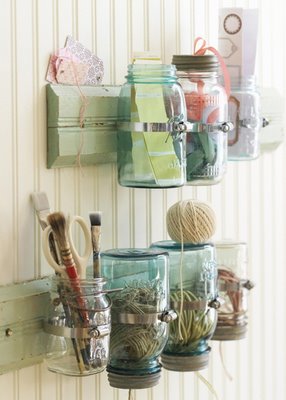 Is this not the most gorgeous and thrifty idea for craft room 'stuff' holders you've ever seen??
Now I desperately want to find some mason jars! Do we even have these in Australia??
I found this image via Pinterest, and traced it to Weeping Cherries.
P.S. I've recently shared a whole lot more groovy Mason jar ideas here.
***
Want more Epheriell-y goodness? Subscribe to Epheriell Designs! Also, you can follow me on  Twitter!