Wow, thanks so much to everyone who entered the Pin it to Win it Giveaway!
There were almost 400 entries – so we've counted them all up and taken Mr Random.org for a spin.
And the winner is:
Elena Rudaya who won The Oceanids  Necklace!
Congratulations Elena! I'll be in touch so you can organise your prize – two Oceanids Necklaces.
Just a reminder for everyone else – if you're outside of Oz the deadline to order for Mother's Day has passed, but for those of you here in Australia, you've got till I wake up tomorrow morning to get your order in 🙂 Anything after that won't be guaranteed to get in the mail in time for Mother's Day.
Make sure to check out the Gift Guide if you haven't already!
In other news, I've been hard at work… (um, really, hard at play) on the 2013 Autumn Collection.
The theme of this collection is Yin/Yang – each piece will be available in 2 shade combos (silver and black). There will be necklaces, earrings, and some rings, too.
Here are a few peeks at what I've been up to that I've shared via Instagram…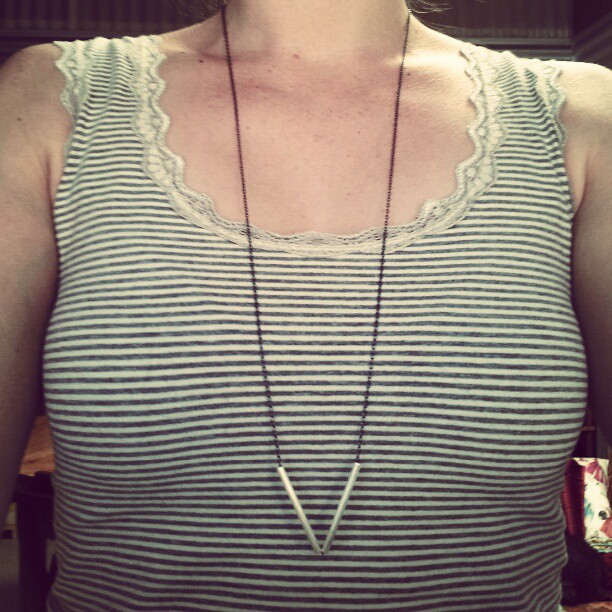 Yes, I'm loving super-long necklaces at the moment!