Oh, I'm so excited to share this with you all! After finding the photo I shared in this post, I got the bug to try making a teacup succulent garden of my own!
I started with one lonely teacup from the local Sunday flea market. So, some op shopping was in order. But then, on Tuesday, I was up in Hamilton, helping to hand out flyers for the brisStyle market tomorrow… and there, at the church, was a big rummage sale!
I scored big after finding a stall that was full of crockery and teacups! Here is my haul: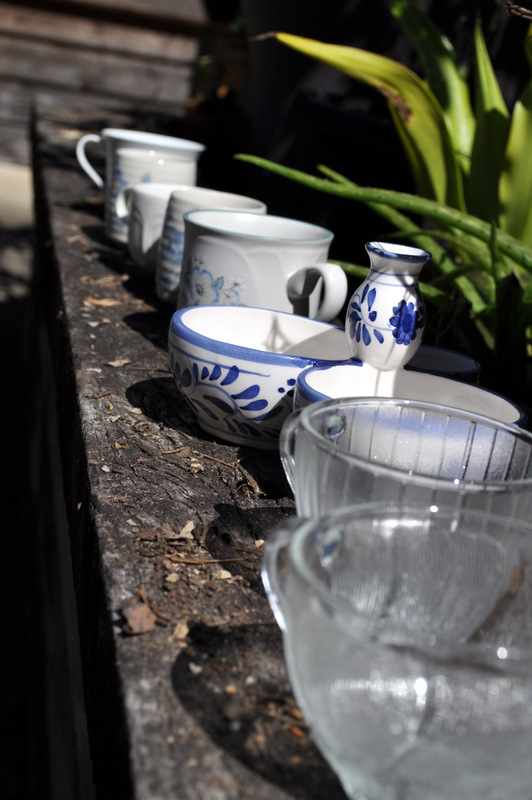 I decided to stick to a blue and white colour-scheme.
We do have some succulents and cacti, but they're all pretty happy where they are, so I decided to buy some new ones (plus a few strawberry plants)!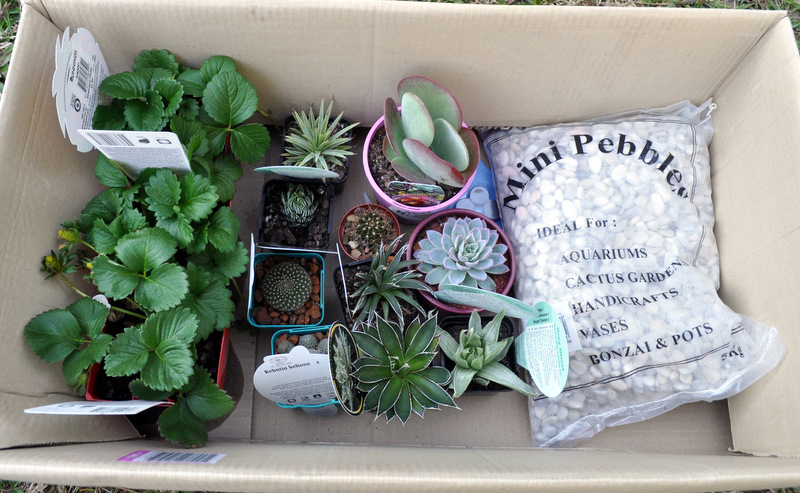 Nick and I then sat down on the grass – I potted, he added the pebbles… with an inquisitive kitty sniffing around (can you see the shaved bit from where they had to give him an ultrasound? Poor little mite)…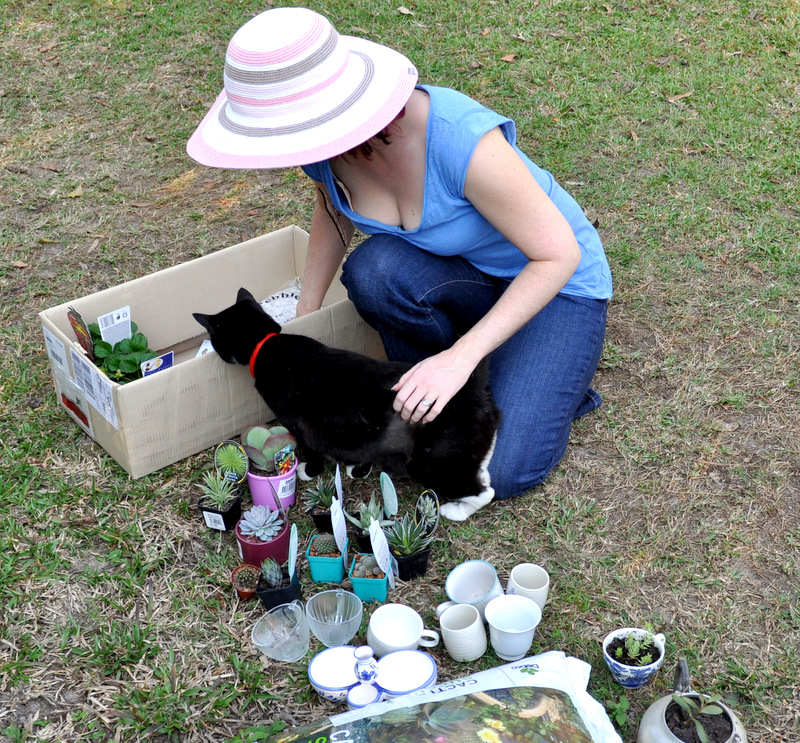 Now, the most exciting part – putting them all in their new home! The windowsill above my desk is now nice and full!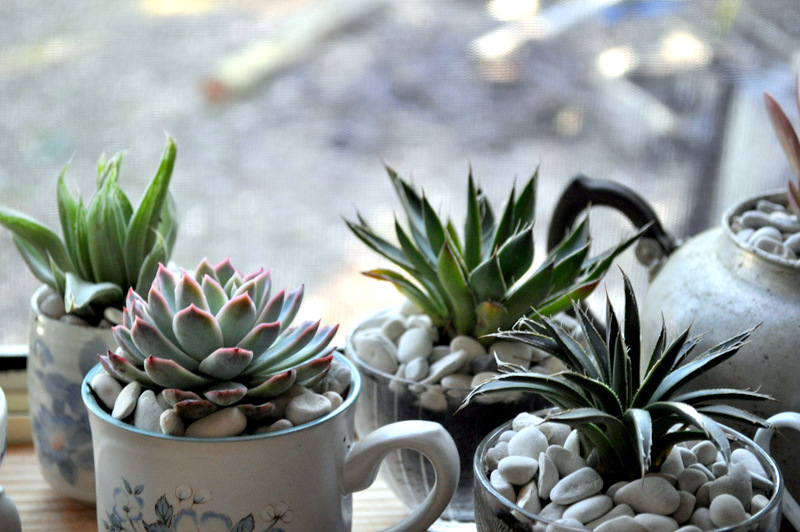 I'm super-happy with the result! I now have a lovely little garden to keep me company while I work (along with all my birdies, of course!)
I think the white pebbles really finish it off wonderfully – and I'm loving the fact I got to use the old teapot that I picked up a long time ago – from where, I couldn't tell you!
If you have your own teacup garden, I'd love to see it!
***
Want more Epheriell-y goodness? Subscribe to Epheriell Designs! Also, you can follow me on  Twitter!