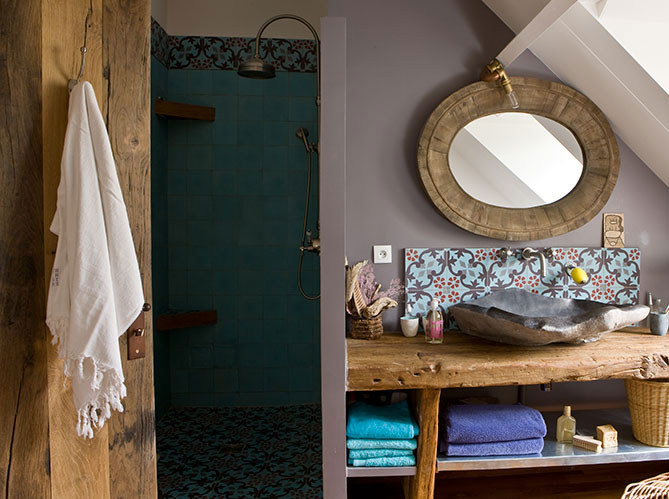 {image via Moon to Moon}
My simple pleasure. It involves getting hot, wet and little slippery …
When Jess tweeted out recently looking for posts about "simple pleasures" I had one very front of mind because it's something I indulge in daily and whenever I do it I think to myself how lucky I am to get to do this beautiful thing.
Every. Single. Day.
There's a lot to love about my simple pleasure. It refreshes and invigorates me, if I am feeling down it picks me up and every single day it is ten minutes of uninterrupted, guilt free 'me time'. Well, pretty guilt free.
I am talking of course about the sweet embrace of a hot shower and to ensure maximum indulgence (because we should ALL be indulging in some way on a daily basis right?) I have the five commandments of hot showers (environmentalists* shut your eyes):
Thou shalt have a massive gas hot water system. No electric, piss weak pressure, instantaneous, hot water system for me. No teeny tiny hot water system that can't cope with a household bigger than one person. Been there, done that – don't want to revisit it ever.
Thou shalt not have a horrid water saving showerhead (sorry environmentalists*, I warned you). Ever had a shower with one of those? Enough said.
Thou shalt not have a child running wild and free in your house while you shower. Tried this once – made for a very short, stressful and unsatisfying 'indulgence'. Never again.
Thou shalt have a ten minute window at minimum. This doesn't mean you are IN the shower for ten mi
nutes, but you can be if necessary (and let's face it, sometimes it's necessary!).
Thou shalt have a clean shower because looking at dirty grout kind of spoils the 'indulgence' part of the experience.
As you can see, I would never be able to go on Survivor. The simple act of having a hot shower has saved my sanity more than a million times (no exaggeration, really). When I was a new mum, I would get up half an hour before baby just so I could shower and get dressed at my leisure – it was so nice to start the day feeling like a human being! When I've had a full on day at work, a hot shower brings me down. When I'm feeling over emotional, a hot shower returns me to baseline.
We all lead crazy lives and I don't know anyone who isn't uber-busy pretty much all of the time. I find that when I am in the shower, time slows, my brain empties and everything that was pinging around madly in my world just stops. For ten blissful minutes everything just stops. Ah yes, a hot shower is truly the simplest of pleasures.
*Environmentalists, I know you think I am the worst person in the world right now but I do compensate for the surplus water I use in the shower by not watering our garden or doing laundry. When our clothes get dirty I just buy new stuff.**
** Kidding of course. But what's better for environment? Me using a bit of extra water or me buying new clothes every single day?!
***
Guest Post by Kelly Exeter.
Kelly is a Perth based graphic designing business owner. Her dream is to one day own a gift store come book store come coffee shop come design studio … in Dunsborough. Her blog at iloveprettythings.com.au is her dream catcher for when that day comes. She is also a twitter addict @kellyexeter.
***
Want more Epheriell-y goodness? Subscribe to Epheriell Designs! Also, you can follow me on  Twitter!