Thank you so much to all of you who voted and helped me to choose the design of my new range of 'Urban Candy' earrings!
The votes came out as follows:
Balance – 56
Entwined – 55
Embrace – 29
Streamlined – 19
So – by just one vote – the winner is 'Balance'!
But you know what? You've convinced me. The people have spoken – and you've shown me quite clearly that you'd like a choice!
So – I've worked out a way to make each pair of earrings available in all four designs! I seriously did not intend to do this, but when the votes spread out so much – and a number of lovely folk told me I should… well, how could I say no?
This week I've gotten so many gorgeous shiny things in the mail, I've been giddy with delight! So far, I'm managed to finish 10 pairs, and there are a good 25 or so more to go! I've put all of these up at Epheriell.com – you can have a sneak peek below!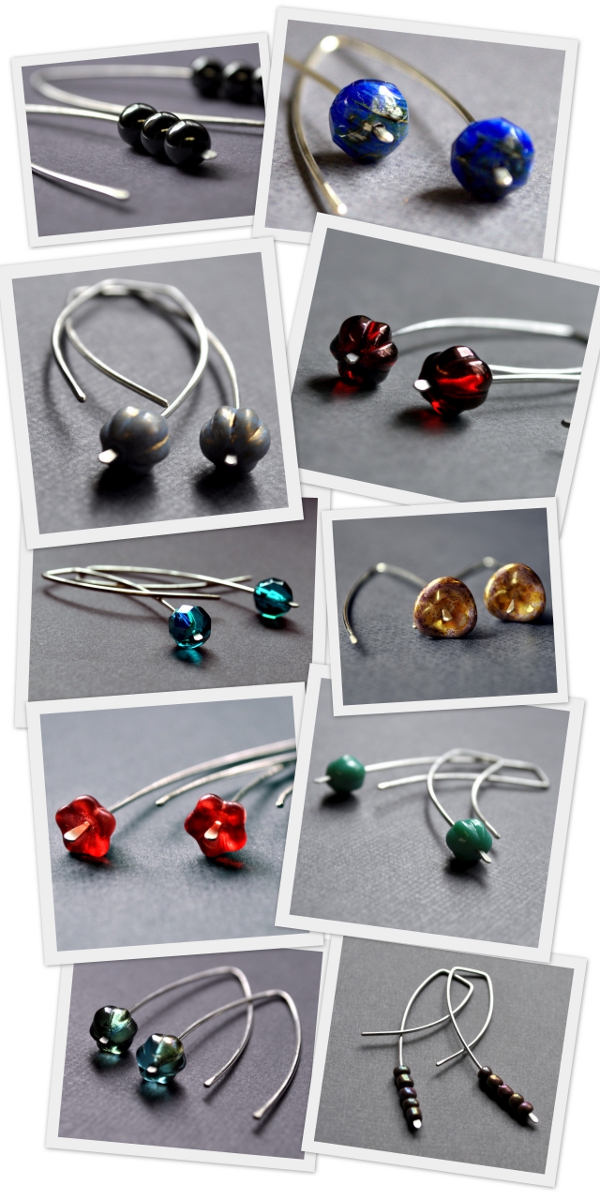 So how does it work? Well, in each listing I've got a photo of each four designs – and in the 'message to seller' on checkout, you just name the design you want, and I make the earrings with the beads + design you've chosen – custom-made just for you!
Now… closer to Christmas I'm going to be offering a special deal on these earrings – but only to my newsletter subscribers! So if you're not already signed up, just pop over yonder.
And – the winner of a free pair of their choice is Yuri!! Congrats! (P.S. You don't have to pick now, you can wait a few weeks until I've got them all up in the shop – if you want to!)
Thanks again for voting everyone – you really helped to convince me that this is the way to go! xx
***
Want more Epheriell-y goodness? Subscribe to Epheriell Designs! Also, you can follow me on Twitter!