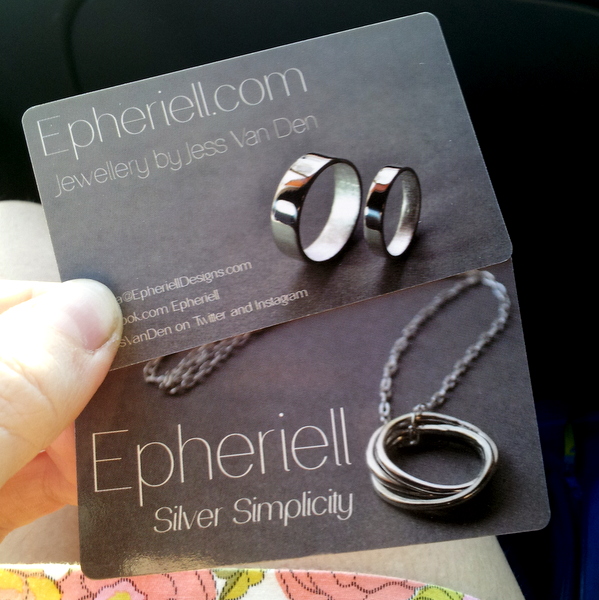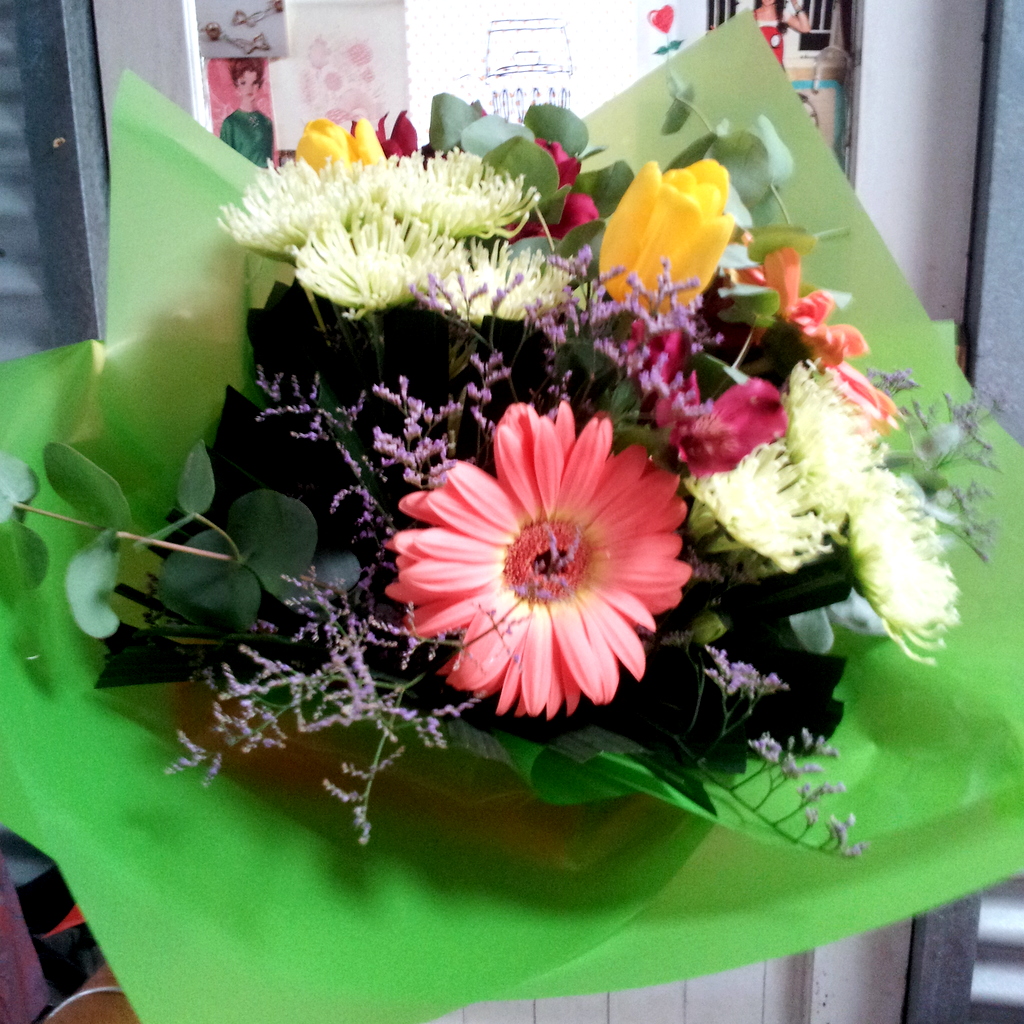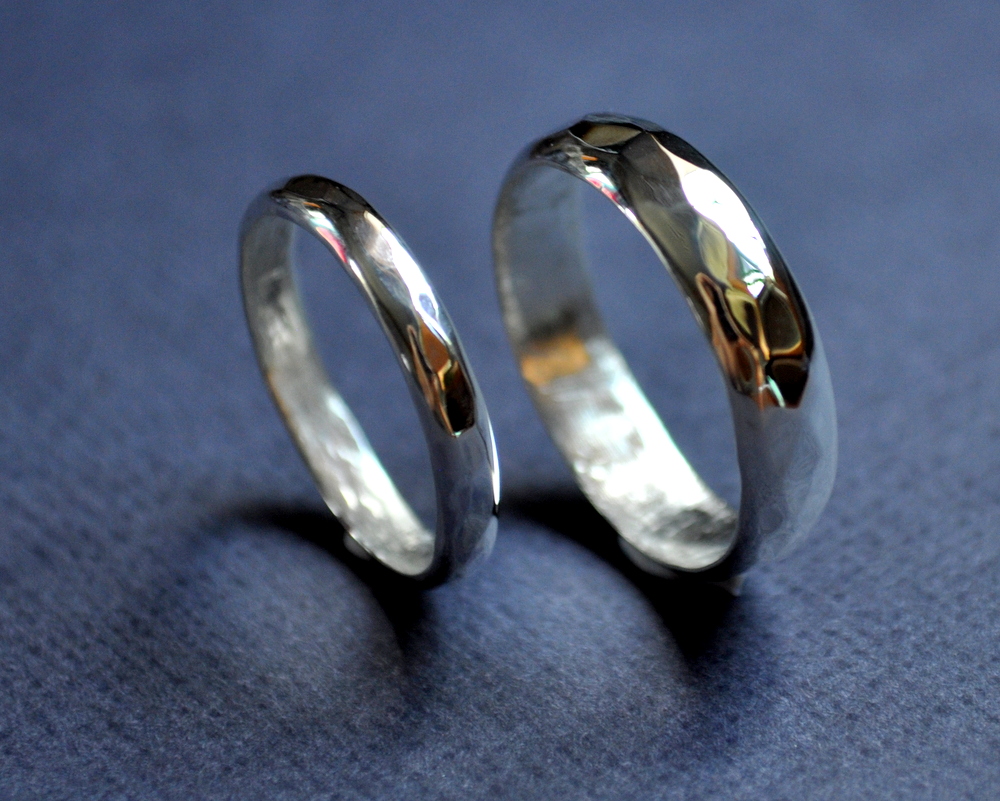 So the last week and a bit have been a tad crazy round these parts.
I've been madly making a whole stack of wedding bands for the QLD Brides Expo coming up this weekend, and on top of that, seemed to have a glut of wedding band orders to fill, too. Nick's been acting as my trusty apprentice, helping me with some of the ring finishing stages – filing, sanding and polishing. It's so awesome to be able to work together – and he loves the chance to do hands-on creative work, rather than being stuck doing the 'boring stuff' like bookwork and admin. I'm a hard taskmaster sometimes!
I was super-happy when my new business cards arrived… thank you all so much for your help over on the Epheriell Facebook page – if it wasn't for your design feedback I know they wouldn't look as ace as they do!
During my making in the last few days I somehow seriously messed up a measurement for an Infinity ring – and ended up with a loop of silver that was WAY too big. I didn't quite know what to do with it, so I just sat there and played with it until this new necklace design just flowed through my hands. I like how it's quite organic and three-dimensional… not sure if I'll add it to the shop, but I like it for myself, if nothing else! Sometimes it's fun to come up with a design that might not be fully 'saleable' or 'sensible' – occasionally I wish I had the time to come up with crazy, over-the-top designs as artwork. Perhaps I'll get to do that one day down the line.
I think Nick picked up on the fact that I've been going slightly crazy with all the ring-making… and when he went out to run some errands today, he came home with that gorgeous bunch of flowers for me. It was such a sweet surprise! The man treats me very well, it has to be said. I'm a lucky gal 🙂
Tomorrow is the last day of prep before the show – all my rings are done, we've got most of our display sorted out (except for a tablecloth – honestly, I ask you, why is it SO hard to find a simple white tablecloth?!) I've just got some last-minute photos to take and edit before I can put my lookbook together to get printed out tomorrow. Time to take a deep breath before diving into the rest of a big week!
Oh – if you happen to be in Bris on Friday night or Sat/Sunday, come and say hi – I'll be at the QLD Brides Wedding Expo at the Convention Centre – would love to meet you!