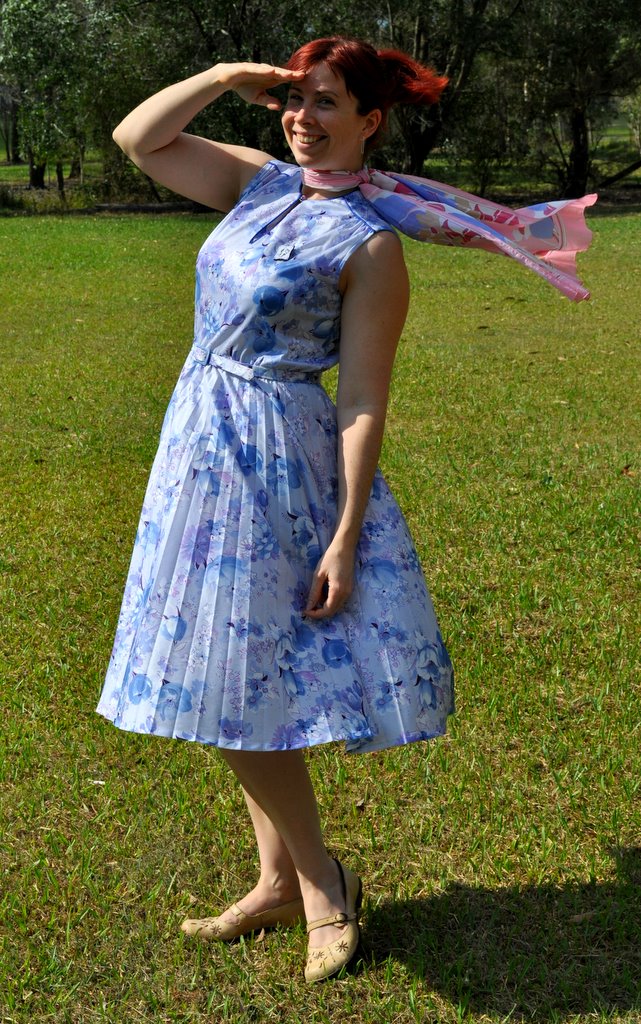 I have no idea what possessed me to throw the 'hello sailor' pose today, but there you go. I am probably going to have some really inappropriate google traffic now!
Anyhoo – it was super-windy today, so I wore this dress and scarf to take advantage of the wind-tunnel-esque action! This is one of the very first vintage dresses I ever bought, from Bess Georgette! I actually tried it on at my friend Tracey's house before they put it in the shop, and put dibs on it!
ALSO!! I have started work on my FIRST DRESS! Yes, I am well on my way – I went to Spotlight today to get a few things I needed to get started (pattern weights? I didn't even know there was such a thing before today…) and I'm in the middle of cutting out my fabric.
Look, proof!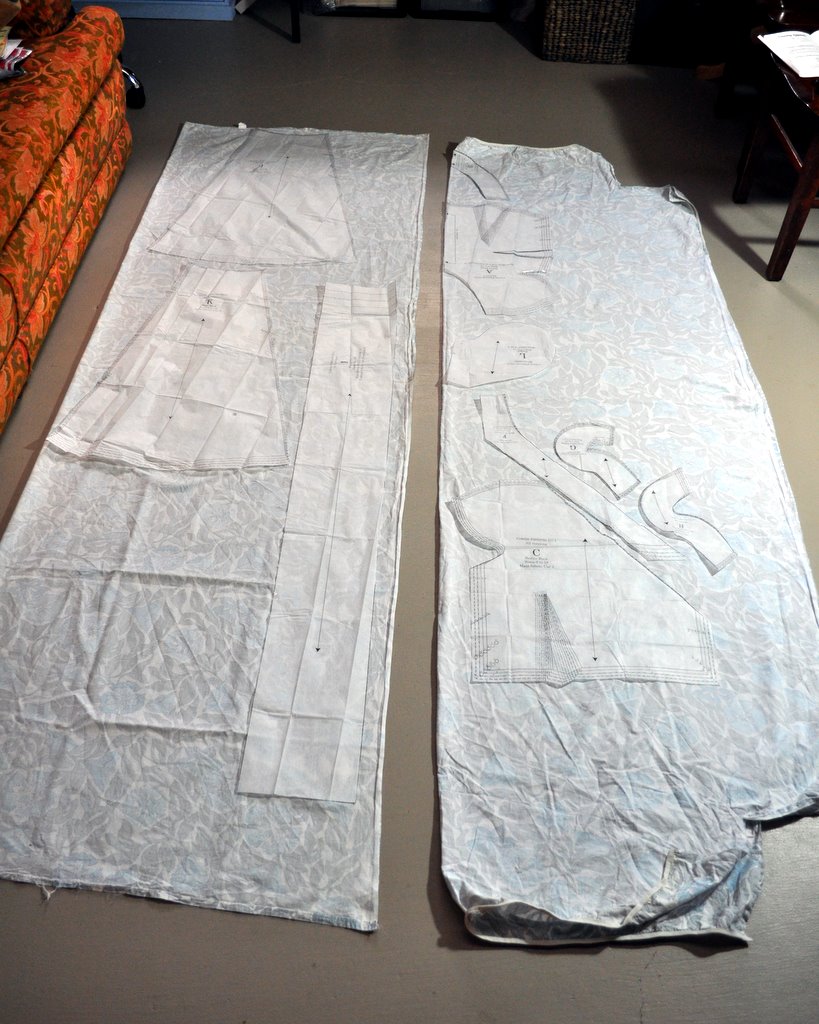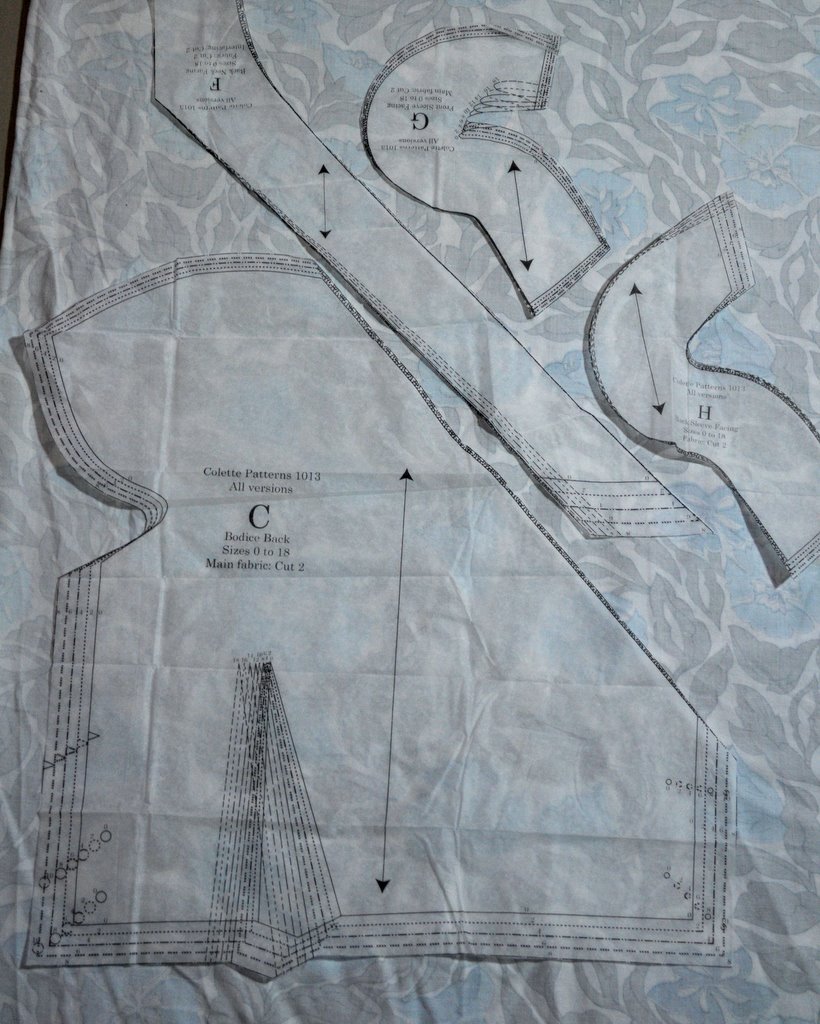 As you can see, I'm using a set of really lovely single bed sheets I bought aaaaages ago at the op shop (for this exact purpose, I might add), and as of now I've cut one of them up. The other is still waiting on the floor…
So, as you can see, I'm slowly doing my bit for Frocktober… I would love it if you could spare a few dollars to help me reach my pledge goal!
***
My Frocktober Pledge
I have a couple of pledges for Frocktober – which is an annual event to raise money for Ovarian Cancer Research:
Each day I will don a vintage or handmade dress, take a photo, and blog about it here on Epheriell Designs. Considering I'm travelling to Melbourne and Canberra to attend the Problogger Training Day AND attending one of my bestie's weddings, it's going to be a frocktabulous month, and I might even be able to drag some other ladies into the fray!
I am going to sew my very first dress!!! Yes, I am very, very excited about this – and terrified, too! I have the perfect pattern, the perfect fabric – and it's one of my goals for 2011. This is just the kick in the skirt that I need to get it done!
At the end of the month I'm going to auction off one of my vintage dress collection, and all the money raised will go into my pledge fund!
Want to know what Frocktober is all about?
***
Want more Epheriell-y goodness? Subscribe to Epheriell Designs! Also, you can follow me on  Twitter!