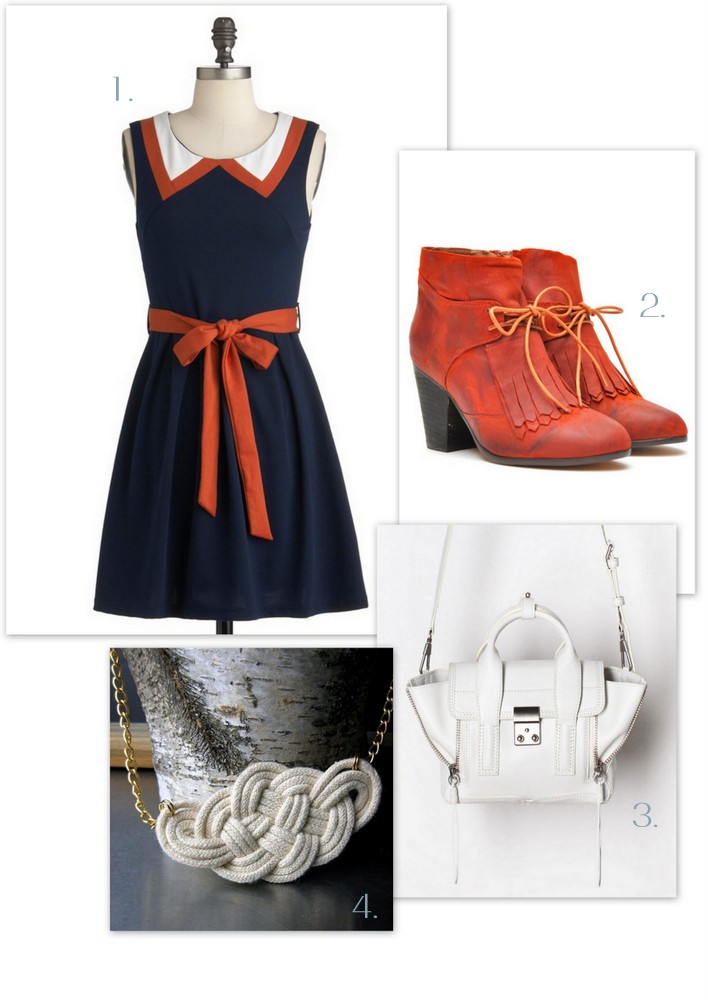 1.  Red, White and Cute dress by Modcloth | 2. Pony Up shoes by Jeffery Campbell  | 3. Pashli Mini-Satchel by Philip Lim  | 4. Nautical Knot Necklace by Salacia
I've been eyeing off this dress on Modcloth for a while now. However, I already spent as much as I can afford on clothes over the summer break (which I must blog!) so I thought I'd just put a little Dreamrobe together based on this dress instead of actually buying it.
How sweet are those shoes? Love the little fringe detail and bow. Not normally something I'd look for in a shoe but somehow it just works. The only change I'd make to this selection is I'd make the Salacia necklace longer, so it hung mid-way down – don't want to obscure the cute faux collar, do we?