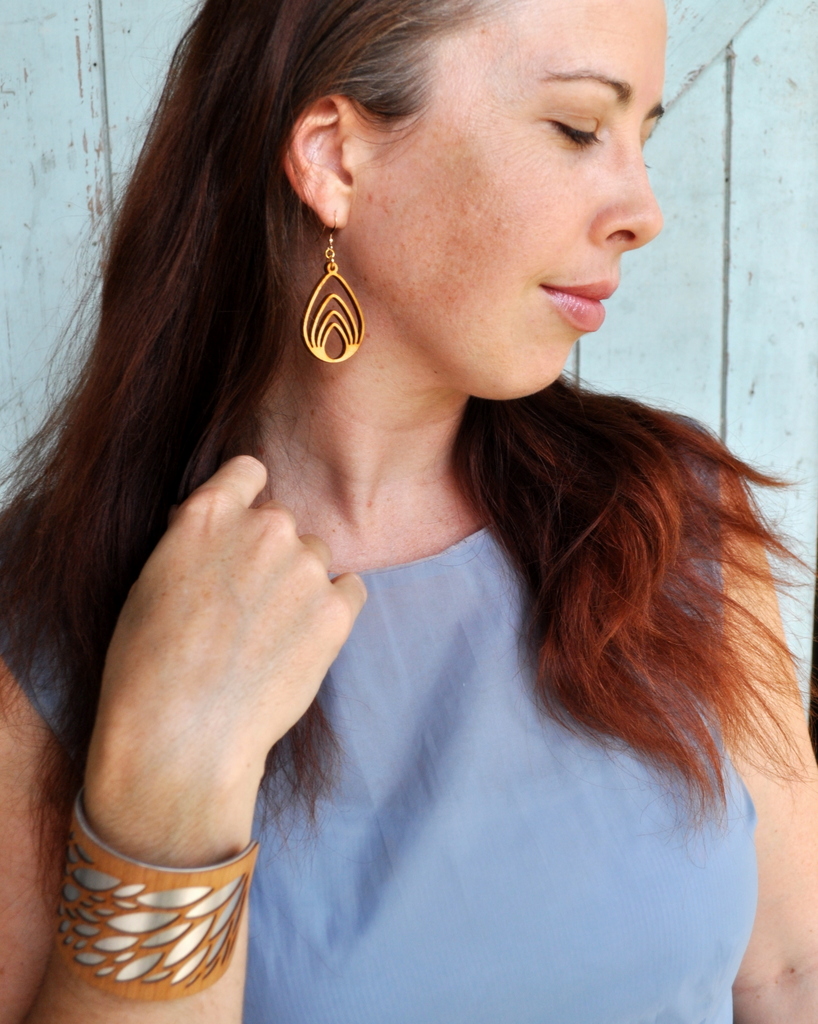 Why hello there, you gorgeous sexy jewellery, you!
I was stoked when I got a pretty little package in the post a little while back from the lovely Jenn of Joyo. Of course, the actual package was pretty…
But I really wanted to get to what was inside it…
…which was a pair of Nested Drop Earrings and…
…a Leaves Cuff…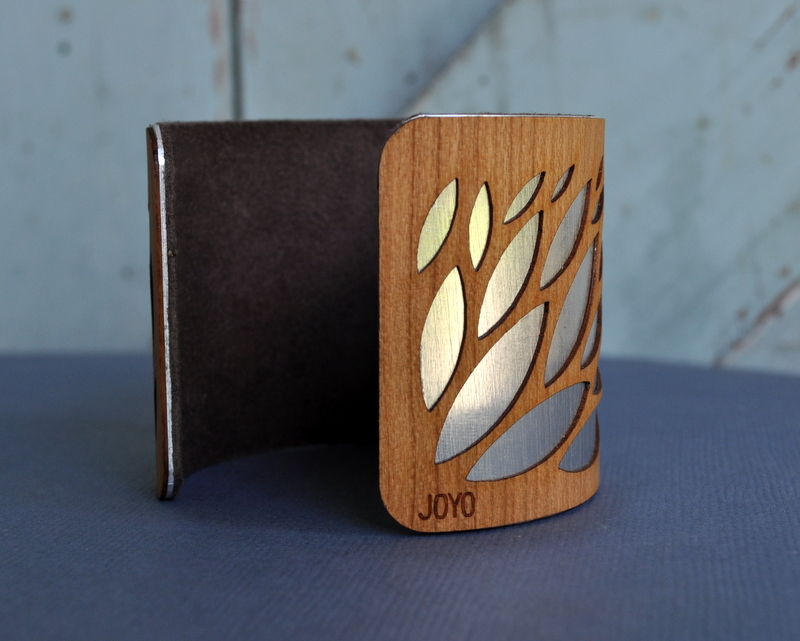 I love, love, LOVE how the aluminium glows through the wood, and the light moves across it as you move.
I decided to pair my new pretties up with a gorgeous handmade dress I found during our last jaunt around the country in The Luggage. I found it in a tiny church op shop in the little country town of Walcha, NSW. In fact, I found TWO dresses in that tiny shop – what are the odds?
But this one is special. It's obviously handmade, as the inside seams are all rough and ragged. It's also extremely sheer… but I just could go past the gorgeous powder blue colour and the cut – I love the bodice – and those pleats!!
Miraculously, it fit me like a glove, and I thought it would make a lovely compliment to my new Joyo jewellery.
Lucky for you, I am not the only one who's going to feel the Joyo joyousness!
Jenn is giving away one of her stunning Metropolis Cuffs to one of you, hurrah!
Giveaway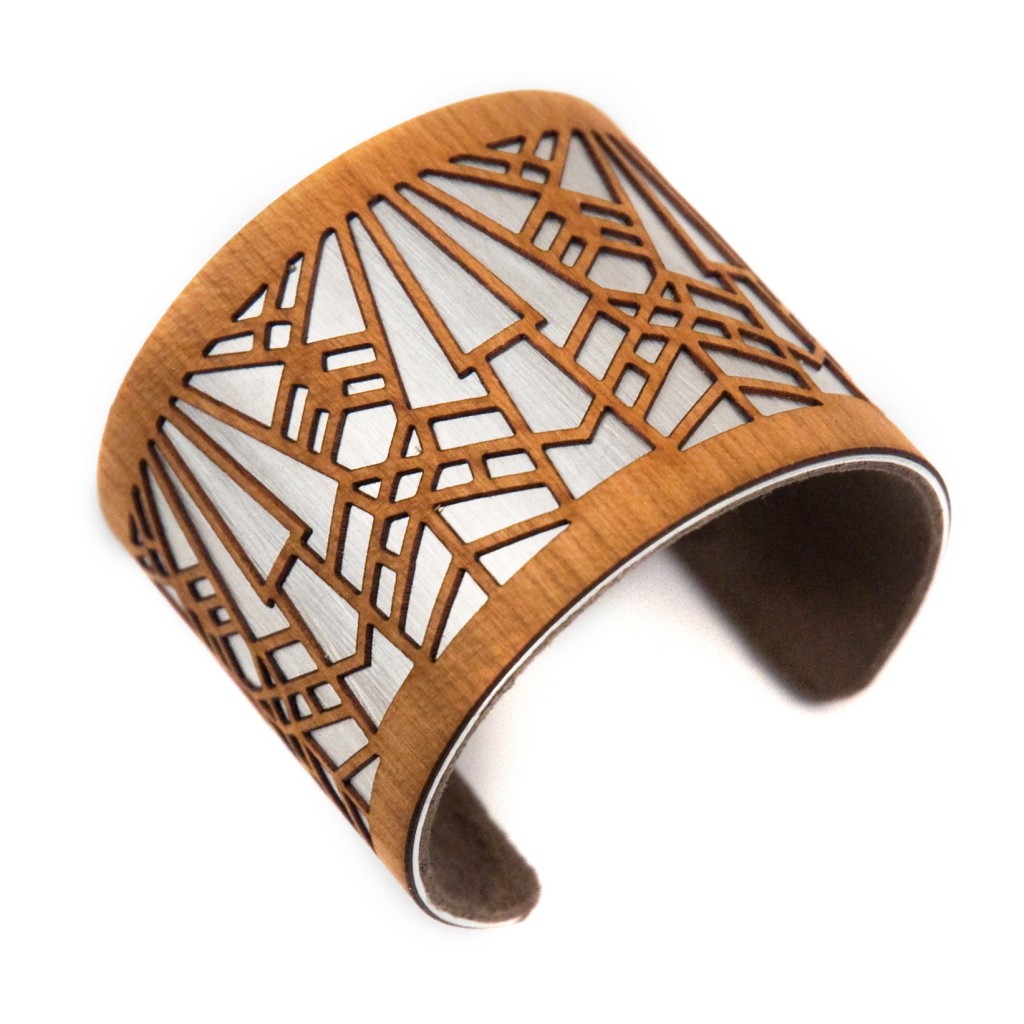 This giveaway is open world-wide, and closes Tuesday the 19th of March at midnight, AEST.
Here's Jenn explaining just how she makes this cuff: "I laser cut a pattern inspired by art deco and vintage designs into real wood and layer it over a brushed aluminum metal cuff. An ultrasuede lining makes this bracelet incredibly comfortable to wear. It is flexible, and with gentle pressure, can adjust to fit most size wrists."
Can I tell you that 1) I have the teeny-tiniest wrist imaginable, especially for a tall women, and this fit me just lovely by squeezing it gently and 2) the ultrasuede lining = awesome! So comfy!
Enter via your method of choice below. Good luck!
Check out all of the Joyo Goodness via an Internet connection near you…
P.S. As a little extra somethin-something, Jenn is offering 15% off any Joyo purchase till the end of March for ED readers. Just enter the code

MARCH

on checkout!
*********