In amongst all the Christmas orders and other work I've been doing this week (not to mention the sore back that has slowed me down!) I've managed – no, I have been driven! – to create these three new designs and get them online in time for Christmas. Sometimes, the muse just won't leave you alone, and she can have the most terrible timing.
I actually first conceived of a treble clef design years ago, but never got around to perfecting it. This week, in between orders, I played – and these three new designs are the result. I'm especially fond of the Treble Clef Urban Eco Earrings, because they are such a fun and unique design. However, I know they're not everyone's style, so I also wanted to make a more traditional set of treble clef designs – and hence the matching earrings and necklace came about.
I've always thought the treble clef was a beautiful thing, and I'm so happy with how I've managed to translate the design into sterling silver. I'm hoping that musical peeps will really love these designs – I can't claim to be a musician any more (though I played clarinet in school and have a cello sitting in the corner, waiting for me to find a teacher!) but music is a huge part of my life.
Treble Clef Necklace
Treble Clef Earrings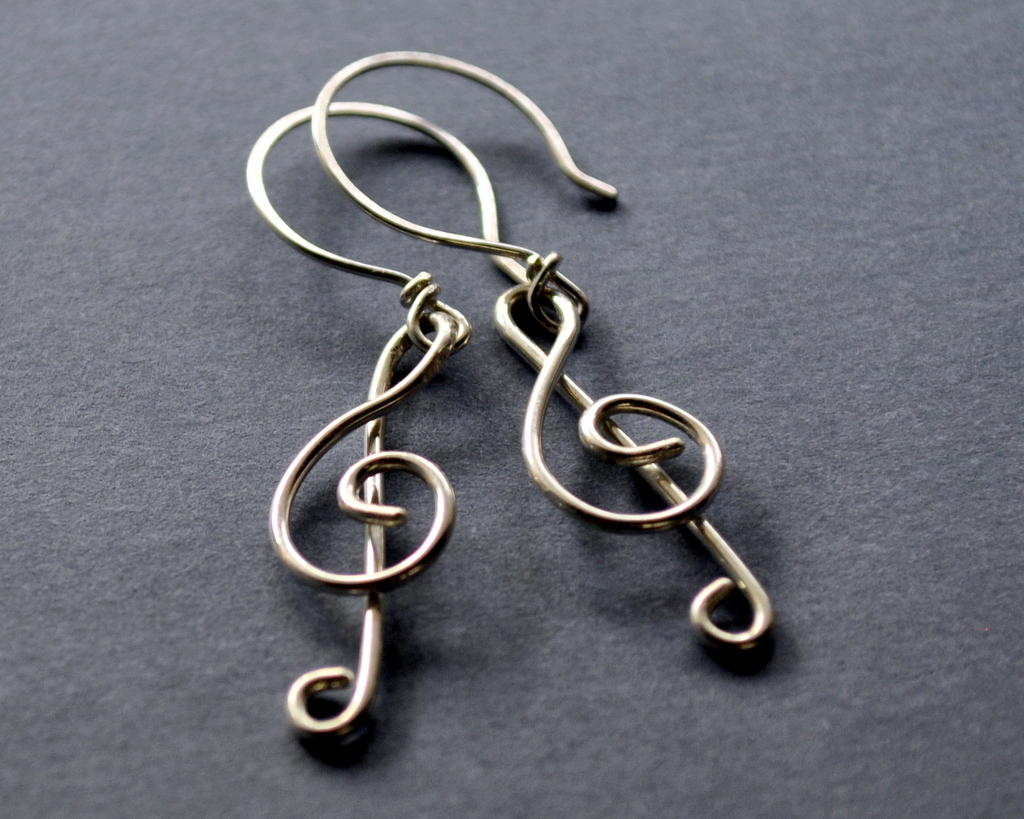 Treble Clef Urban Eco Earrings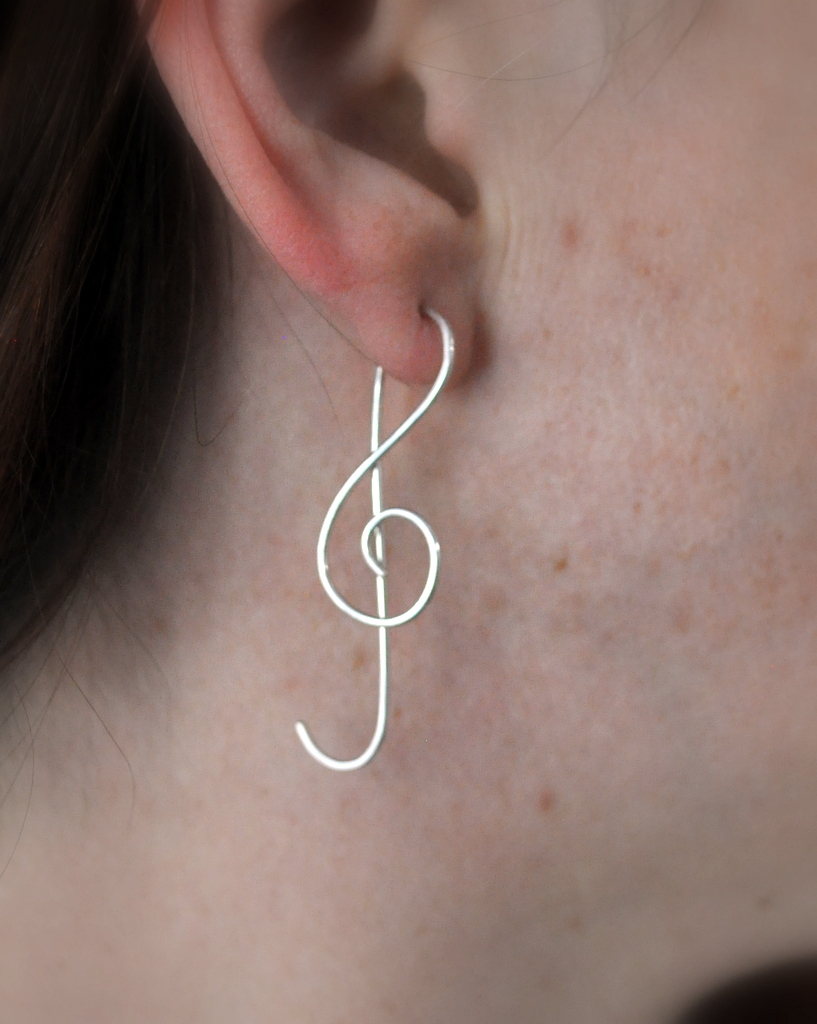 You can see all three designs here. I'd love to know what you think of them!